Mrs. Phillips English classes participate on a "Book Tasting" at SCHS. Thanks to Mrs. Phillips classes for participating!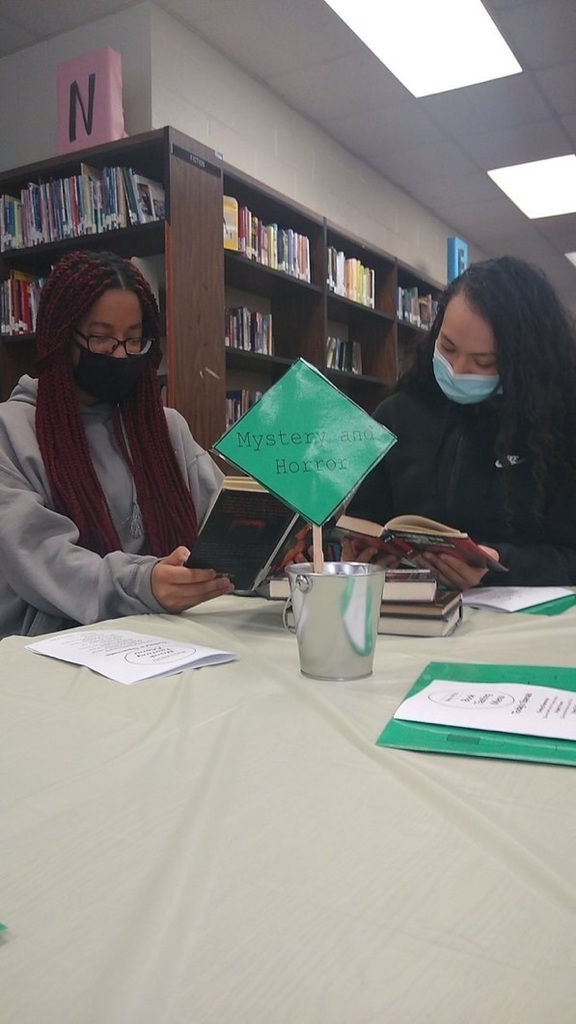 College Fair is scheduled for October 21st!
Colleges are waiving application fees on CFNC.org during the week of Oct. 18-22nd. See Ms. Day with any questions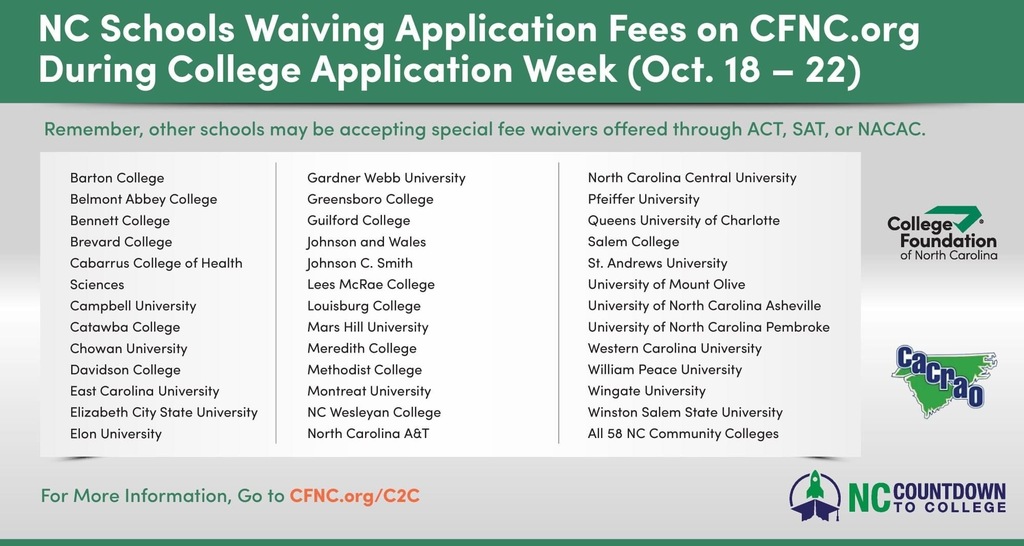 MCS CTE Department and MCC are hosting a Tour of the Equine Programs from 11-12noon on September 24th and a Science & Industry Open House from 9-12noon on September 30th. Interested students should sign up at
https://bit.ly/Sept21CDE
by September 22nd!
The FFA Mum Sale has been extended until September 23rd! Please see or email Mrs. Gurganus for an order form (
rgurganus@martin.k12.nc.us
)
Senior Portrait Make Up Day is October 28th. Please contact Mrs. Tracie Wynn (
twynn@martin.k12.nc.us
) for more information.
HBCU College Day Tour at Winston Salem State University September 18, 2021. Sign ups are available Tuesday and Thursday in the cafeteria with Ms. Daye or by email:
tdaye@martin.k12.nc.us
. More information is located in the Senior Google Class!

Our next Community Listening Meeting will be held on Tuesday, September 7 at Riverside High School. The meeting begins at 6:30 p.m. and will be held in the Media Center. Everyone is welcome from all parts of the county.
The volleyball game tonight is cancelled. Thank you.
Parents: Today we will host Emergency Services on our campus from 7:45-12:00. They are participating in exercises and drills and using our campus to accomplish these activities. Please call with any questions.
Sunday Announcements: Good evening South Creek Families, this is Melissa Morlock with a few important announcements for this week. School starts tomorrow morning and we are excited to welcome everyone back. The doors will open at 7:30am and classes begin at 7:55. All students should report to their Homeroom teacher first thing in the morning. Transportation concerns: Please know that the first few days of school come with some transportation issues. If the bus does not pick up your child, please bring them if you can (we will get them home!) and have your student talk to Mrs. Teel in person. If you can't bring them, please call the school or email Mrs. Teel with your student's name, your address, your concern, and your phone number. We promise to get it straight as soon as possible. Uniforms: Please remember all students need to be dressed in uniform the first day of school and wearing a mask. All students are encouraged to bring water bottles as well. We have a football game Monday night at Beargrass at 7pm and volleyball game this Thursday at 5pm. Please check our website for more information and join our Twitter page @SouthCreekHS for pictures and updates. Thank you and have a great evening.
Welcome Back COUGARS! We can't wait to see you! Report to your Homeroom class by 7:55am. Doors open at 7:30 and you can head to your HR class when you get here!
Tonight's Football game has been rescheduled to Monday, August 23rd. Thank you!
High School staff will meet in the gym at 5:30, August 19!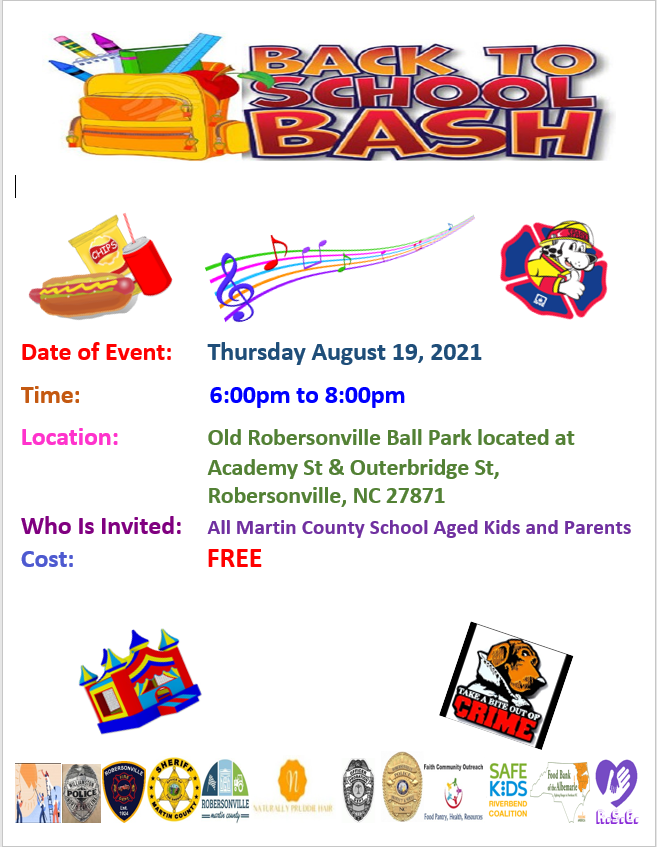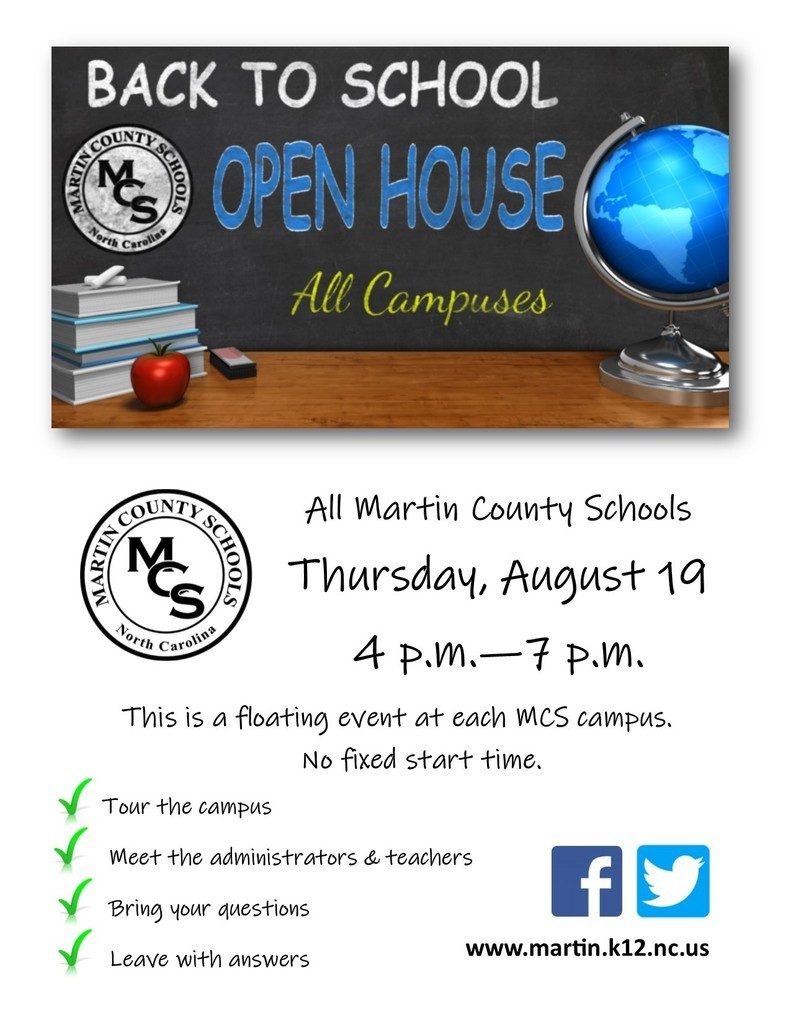 COVID vaccinations - both second shots from the recent clinic and first shots - are available today at South Creek HS from 3pm - 7pm. Same availability tomorrow (8/17) at Riverside HS, also from 3pm - 7 pm.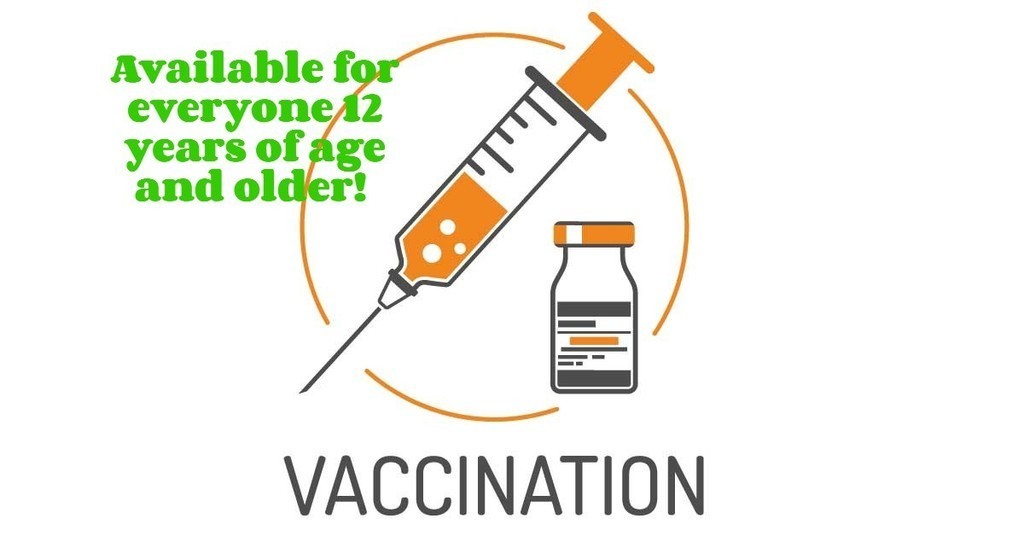 Any student who has not already spoken to Mrs. Griffin about signing up for an MCC class, please email her immediately. Put MCC in your subject line. MCC classes begin August 18 and all students must be signed up by then.
mgriffin@martin.k12.nc.us
Any Junior or Seniors interested in earning high school honors credit for a work based learning internship, reach out to Mrs. Christenberry,
kchristenberry@martin.k12.nc.us
before the 5th day of school!
Students: There is a small error in Powerschools right now that is preventing students from seeing their whole schedule. Mrs. Griffin is working on correcting it and will email you when you can try again. Thank you for your patience!
Drop/Add begins tomorrow for High School students. Your schedules are posted in Powerschools. All HS students, please check your email for the drop/add form and the schedule of classes. If anyone needs their powerschools information, call the school at (252) 795-4081 or email:
jallen@martin.k12.nc.us
or
tpowell@martin.k12.nc.us
.