NEWS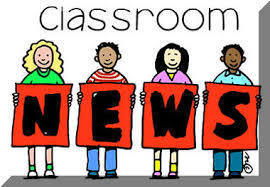 Please click here to view the Mrs. Hendrix class newsletter. Thank you for supporting JES!
Phone Message - 08-22-2019 - 7:30 pm:Good evening, This an important announcement from Jamesville Elementary School: Jamesville Elementary School will be hosting their open house on Thursday...
Sunday - August 18, 2019 - 7:30 pm: Good evening, These are the weekly announcements from Jamesville Elementary School: JES will be hosting our open house on Thursday August 22nd from 4:00 pm to...
SEE ALL NEWS
LIVE FEED

Thank you to the Jamesville Elementary Community for attending our open house tonight. We look forward to a great school year. Thank you for supporting Jamesville Elementary School - Home of the Happy Herringbones! view image

JES Open House-4-7pm-Thursday,staff will not be available until 4pm,parent meeting at 5pm in the cafeteria. view image

JES staff will be at a Mandatory meeting off-campus on Tuesday morning-Aug.20th-JES office should be open no later than 1pm. view image

I just want to say THANKS to all participants of yesterday's district-wide safety exercises! You conducted yourselves with great professionalism the entire day. I also want to thank all the law enforcement, EMS, and fire officials on hand to support our schools. You all rock!!
7 days ago |
Martin Co. School District
SEE ALL POSTS