NEWS
Hope everyone enjoyed the sunshine today! Students will be on campus face to face Mon. Feb 22nd - Wed Feb 24th. Thursday, Feb 25th will be a Virtual Learning Day with teachers posting assignments....
Click here for 1st Grade Newsletter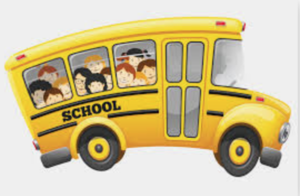 Please make sure students are at bus stops on time waiting for the bus. Students are required to wear masks, temperature screening and provide attestation forms daily. Thank you for your support of...
SEE ALL NEWS
LIVE FEED
Rain, rain go away! Monday, February 15th will be a regular school day and Friday, February 19th NO SCHOOL for students/Optional Workday for teachers. 3rd-5th grade will take Check in assessments this week in reading and math. 5th grade will also have a science assessment. Students continue to follow safety guidelines for arrival and throughout the day. Masks are required along with social distancing and regular hand washing. Thanks for everyone's cooperation! Thursday, February 25th is a Virtual Learning Day for students; No students on campus. Parent-teacher conferences Feb 25th & 26th will be held virtually or by phone. Report cards go home with students Monday, March 1st. Virtual student report cards will be mailed. Please make sure students have attestation slips and backpacks ready each morning at drop off. Turn off heat in vehicles once on campus to avoid re screening. We are looking forward to a great week! Thank you for your continued support of JES-Home of the Happy Herringbones!
14 days ago |
Michelle Mobley
Good afternoon JES! What a great day for some soup and a good book! Few quick reminders for planning: Mon. Feb 15th Regular school day; Feb 16th-18th-Grades 3-5 Checkin #2; Feb 18th last day of the grading period; Fri. Feb 19th NO SCHOOL/Optional WD; Thurs. Feb 25th Virtual School Day NO ONE ON CAMPUS-Teachers will post assignments-No LIVE sessions with teachers; Thurs. Feb 25th & Fri. 26th Parent-teacher conferences; Fri. Feb 26th No School for students. March 1st-5th Book Fair "Enchanted Forest". March 1st-5th Read Across America fun activities; more information coming. Follow us on our Facebook and Twitter page. See the students on Monday!
15 days ago |
Michelle Mobley
Students return to school Monday, February 8th! We are excited to return to face to face learning. Safety guidelines and screening procedures will still be in place. Morning arrival will include temperature checks and completed attestation slips (pink slips). In class students will continue to distance and wear masks throughout the day. Lunch will be served in the room. Thank you Mr. Groundhog! More cold for us. There will be Black History & Kindness activities in classes throughout the month of February. Students may exchange valentine cards in their classes. More information will come from individual teachers. Check out our facebook page for some activities. Assignments for the week of Feb. 1st-5th are due Sunday, Feb. 7th. Students need to bring back their iReady books and Chromebook. Thank you for your continued support of JES-Home of the Happy Herringbones!
21 days ago |
Michelle Mobley
Enchanted Forest Book Fair Coming Soon! view image
28 days ago |
Michelle Mobley
SEE ALL POSTS
Events