Book Fair Parent Night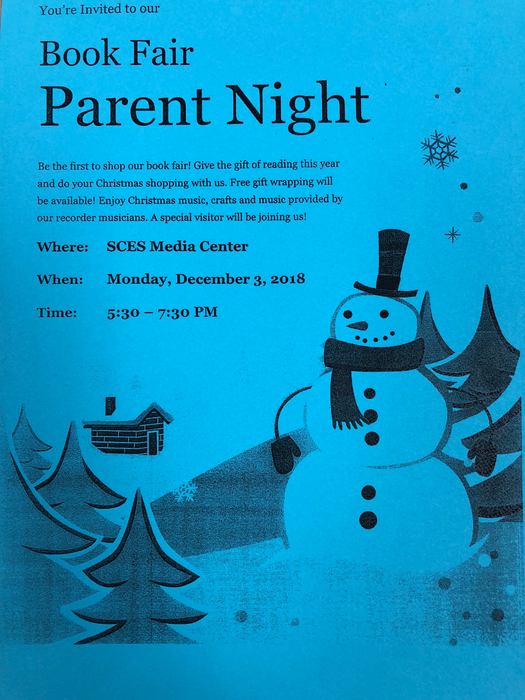 Toys for Tots and Martin County Schools Please donate to our T4T campaign through December 10th. For more information contact Clay Wagner at 252-809-4179

Triple P and Martin County Schools (for all parents) December 4th, 6-7 pm at Riverside Middle School

Triple P and Martin County Schools : November 13, 2018 6-7 pm Riverside Middle School 6-7 pm
The SCES staff is providing fun games for free. We ask parents to come out and learn about ways to become involved in our school.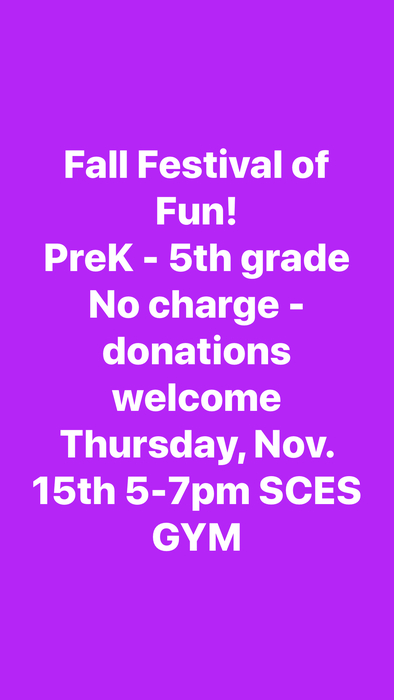 School Picture Orders
RED RIBBON WEEK: October 29 - November 2 Monday, Students may wear red top/shirt with their uniform pants.
Friday, Oct. 19, 2019 Boys and Girls Club will be closer for staff training. All members should bring a note if there is a change in their regular transportation.

Progress Reports go home Monday, September 17, 2018.