We are working to gather as much Back to School information as we can in one spot for your convenience. Under the DISTRICT tab on our website, click BACK TO SCHOOL 2021-2022 for updates and announcements.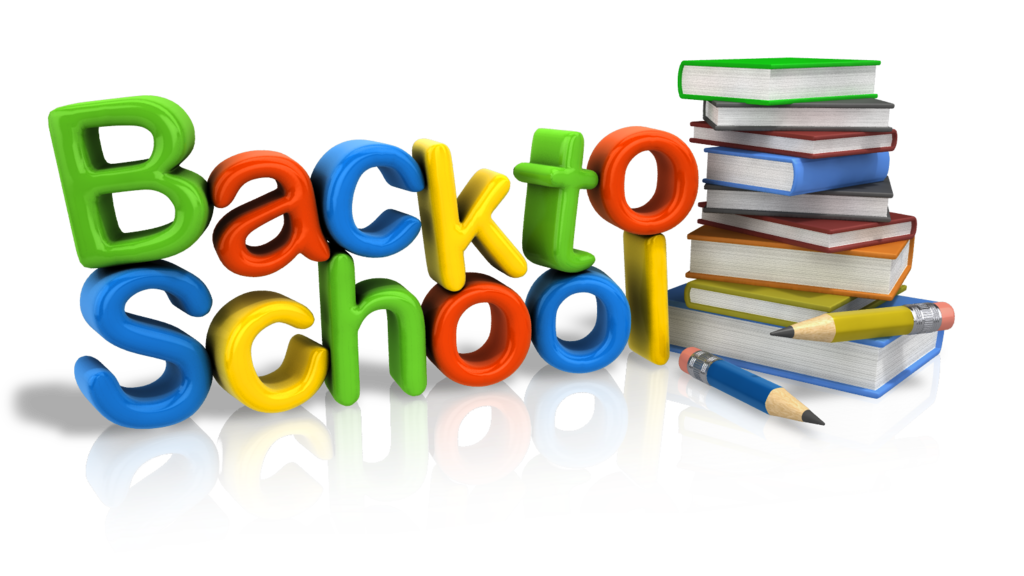 Important information regarding an opportunity for MCS athletes to get their required sports physicals for middle and high school athletics. **Special message for parents / guardians of Riverside Middle and Riverside High School athletes. Please visit this web address,
http://www.martin-nc.finalforms.com
, to update annual forms.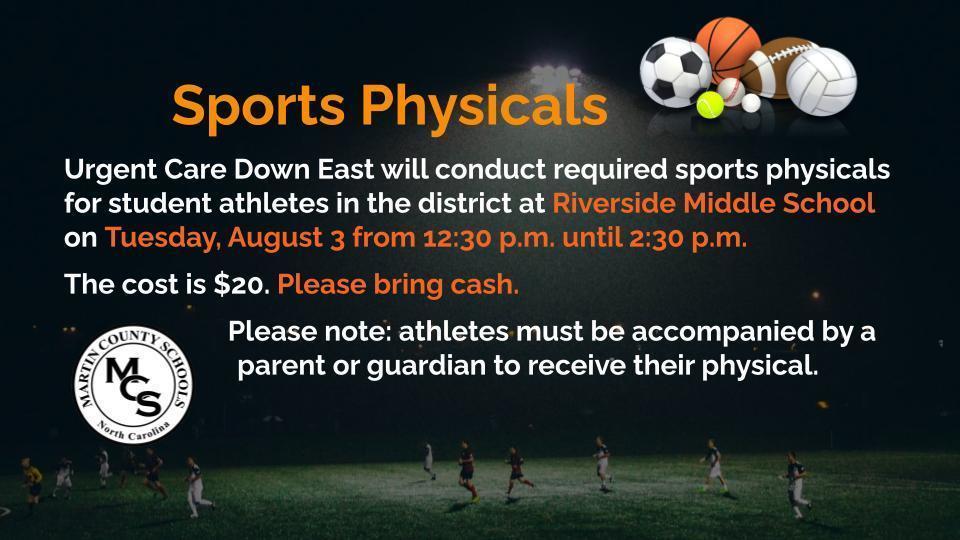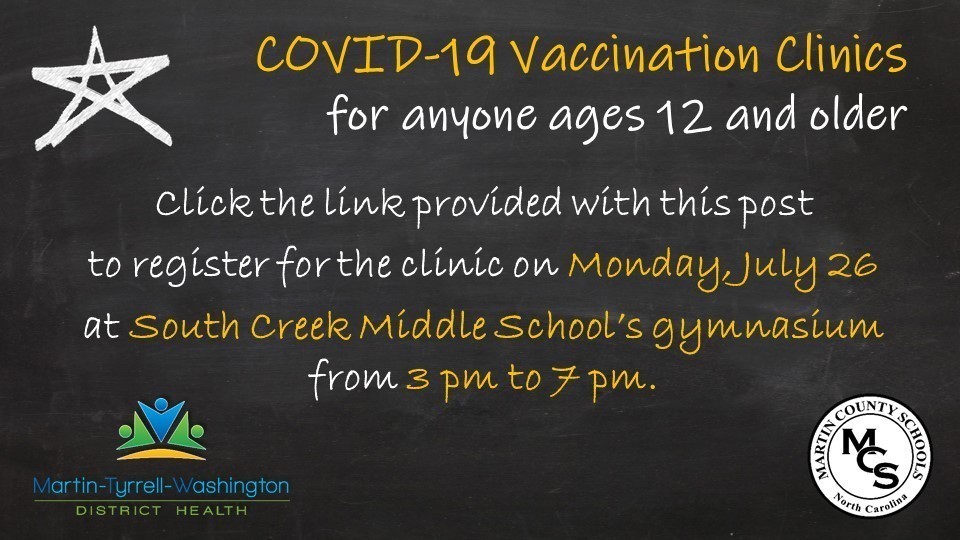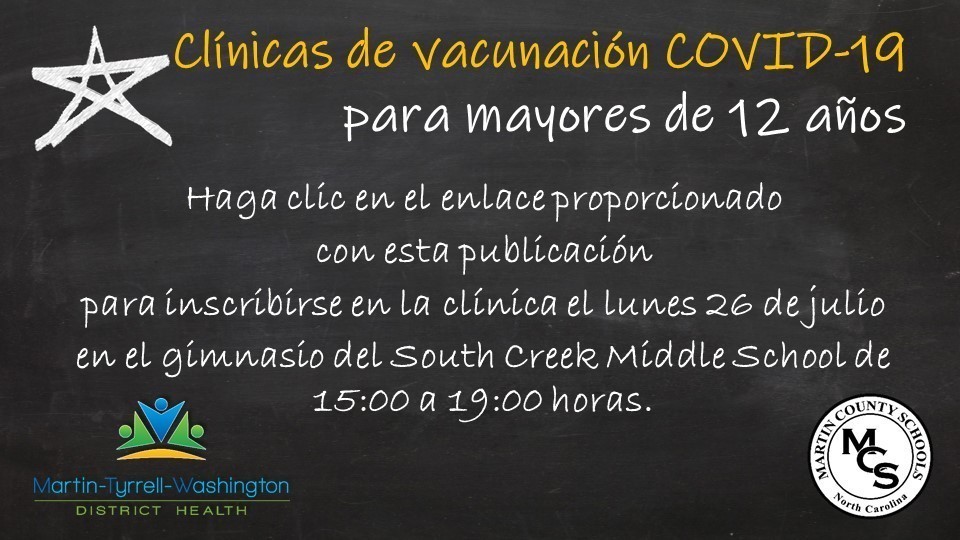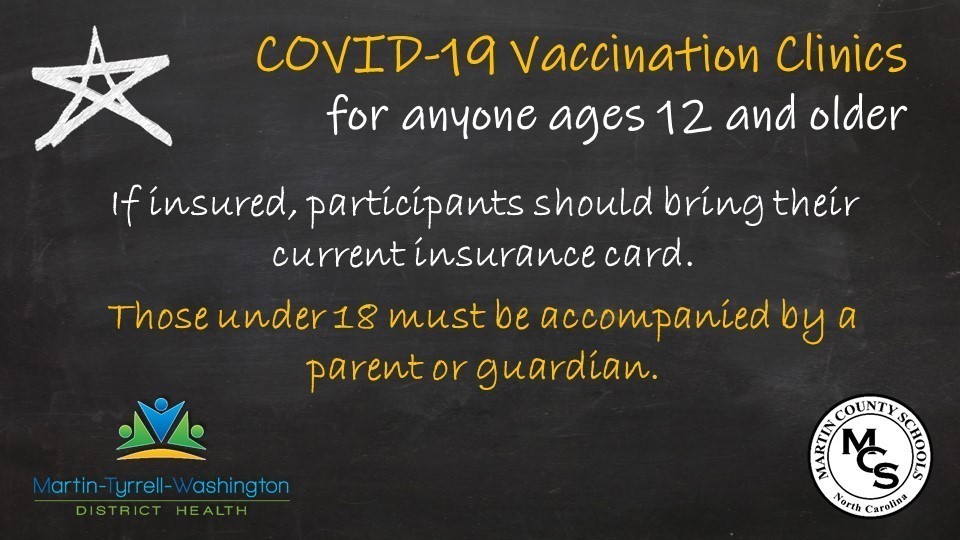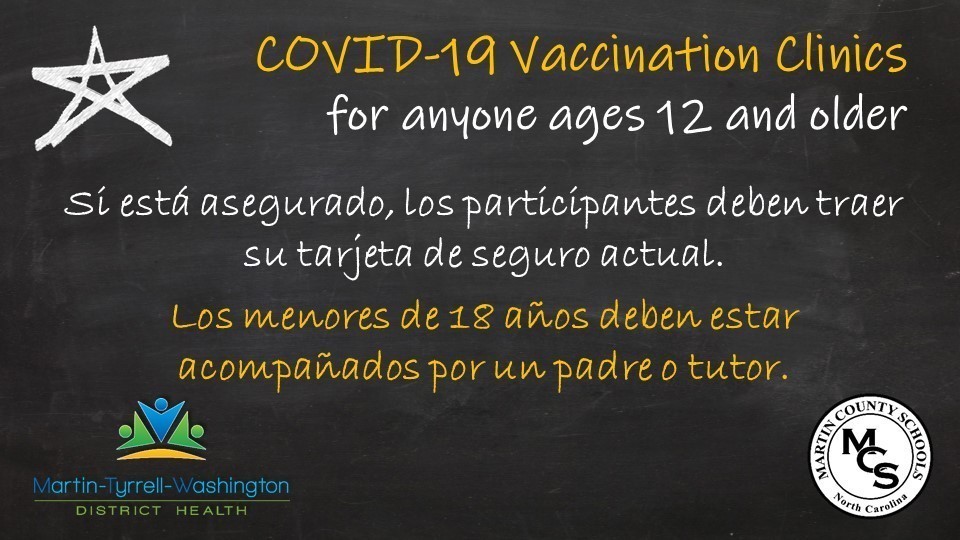 Due to the possible impacts of Hurricane Elsa on our area, Martin County Schools will not operate Summer School or the Summer Feeding Program on Thursday, July 8. Students and staff members working Summer School or the Summer Feeding Program should not report and no buses will run tomorrow. At this time, all other MCS staff currently working should report on a regular schedule. If that changes, we will update everyone. MCS Summer School and the Summer Feeding Program will resume on a regular schedule Friday, July 9. Please monitor local weather stations and exercise caution until this storm clears our area.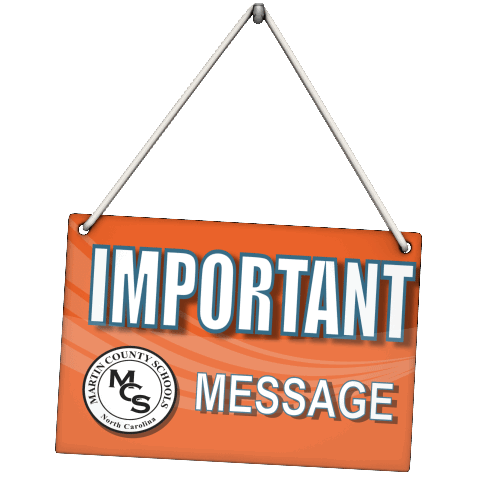 2020-2021 School Reopening Plan


Good evening Riverside Middle School Families. This is Sarah Willhite, your Assistant Principal, with an announcement regarding academic evaluations for student promotion and/or retention. It has come to the attention of district and school leadership that rumors regarding the promotion/passing of all students as a result of our remote learning process are currently being discussed within our school community. Today Mr. Howard and myself received notification from district leadership to correct this inaccurate assumption and clarify any other misunderstandings. It can not be assumed that students who were at risk academically at the time of our school closure will be promoted. It is important that students approach this learning process with the intent to do their very best. At present the North Carolina Department of Public Instruction has not approved nor recommended that grading be determined by a Pass/Fail, in the event that they do, schools will be required to provide evidence of student learning to support their decision. At risk students who are able to access materials (online and/or materials provided) and put forth very little effort to complete assignments, could detrimentally impact their likelihood for a passing grade. As part of your family we want your child to be successful during this difficult time. Students should do the very best they can under these circumstances. They should participate in the lessons and complete tasks assigned to them. Teachers will continue to provide feedback to students and this information will be used to determine how students will be evaluated at the end of this academic school year. Please help us by encouraging your child to maintain that growth mindset and continue to explore their learning during this remote learning process.

To all of our staff members, parents, and grandparents who served in our Armed Forces, we thank you for your service! Veterans' Day 2019

Thank you to all child nutrition staff across the district!! I had a great day serving lunch at EJ Hayes today in honor of National School Lunch Week! EJH cafeteria staff was great! (picture to follow)

Martin County Schools is monitoring the storm track of Hurricane Dorian and staying in contact with Martin County EMS. School will operate on regular schedule for Wednesday, September 4, 2019. We will keep you informed if anything changes.

I just want to say THANKS to all participants of yesterday's district-wide safety exercises! You conducted yourselves with great professionalism the entire day. I also want to thank all the law enforcement, EMS, and fire officials on hand to support our schools. You all rock!!

All Martin County Schools staff will be involved in a system-wide safety drill tomorrow, August 15, 2019. School staff along with law enforcement, fire, and EMS agencies will be reviewing and practicing safety procedures and protocols. This is only a drill and neither personnel nor school property is under any actual threat. Thank you for your understanding.

Triple P and Martin County Schools (for all parents) December 18th, 6-7 pm at Riverside Middle School

Toys for Tots and Martin County Schools Please donate to our T4T campaign through December 10th. For more information contact Clay Wagner at 252-809-4179

Triple P and Martin County Schools (for all parents) December 4th, 6-7 pm at Riverside Middle School

Triple P and Martin County Schools : November 13, 2018 6-7 pm Riverside Middle School 6-7 pm

Progress Reports go home Monday, September 17, 2018.