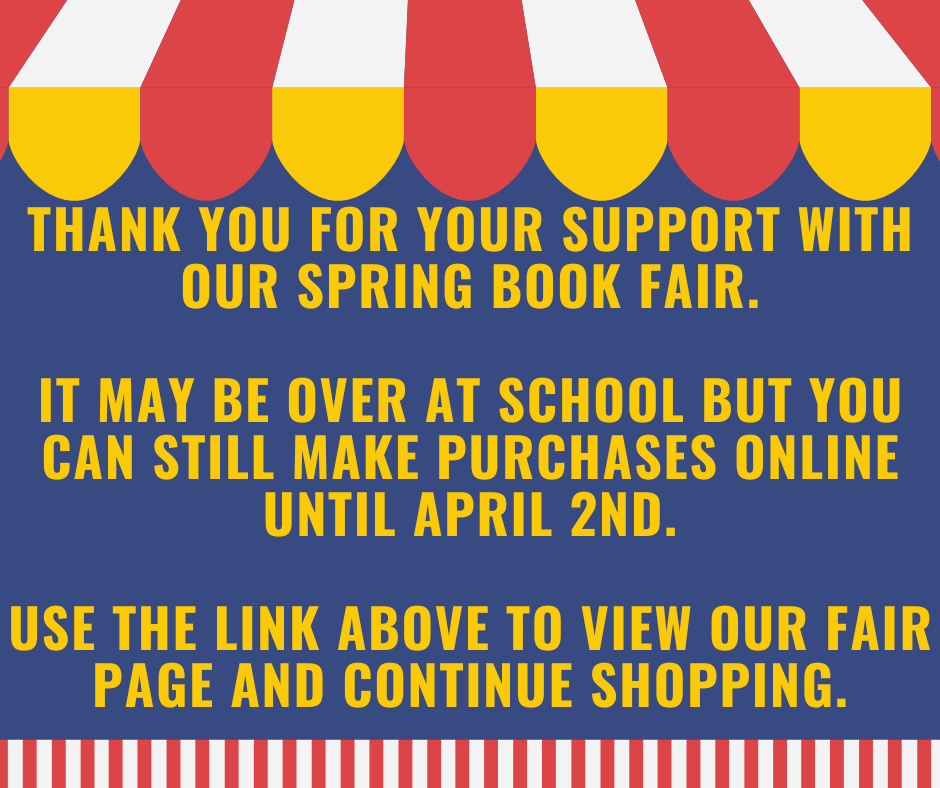 Egg Hunts are fun, even in middle school!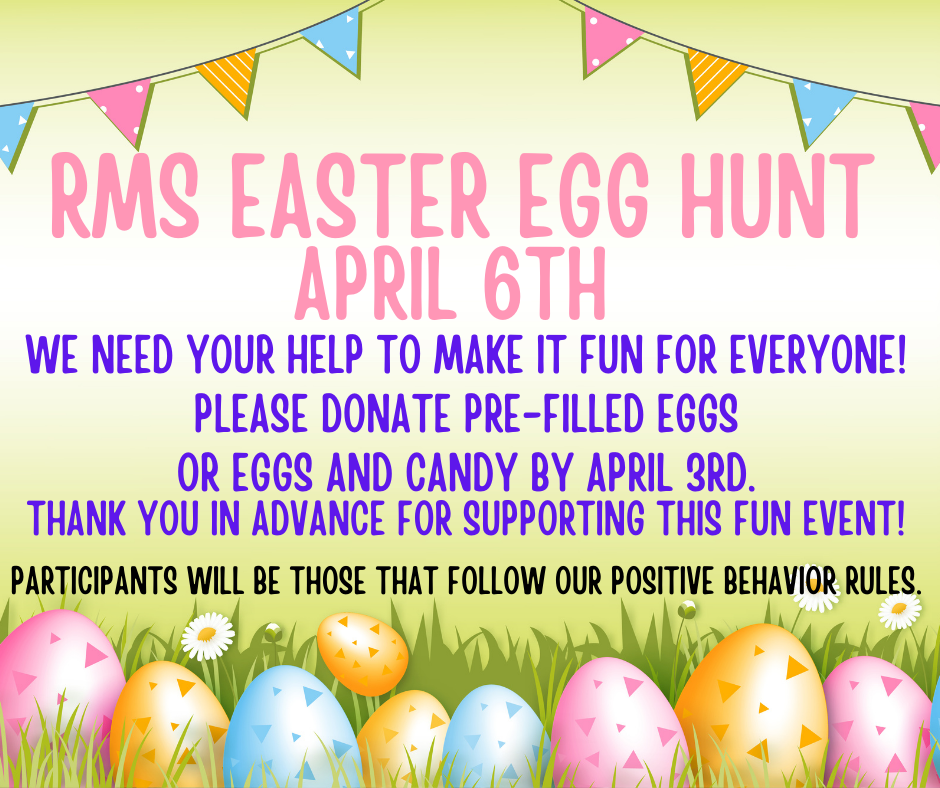 Egg hunts are fun, even in middle school!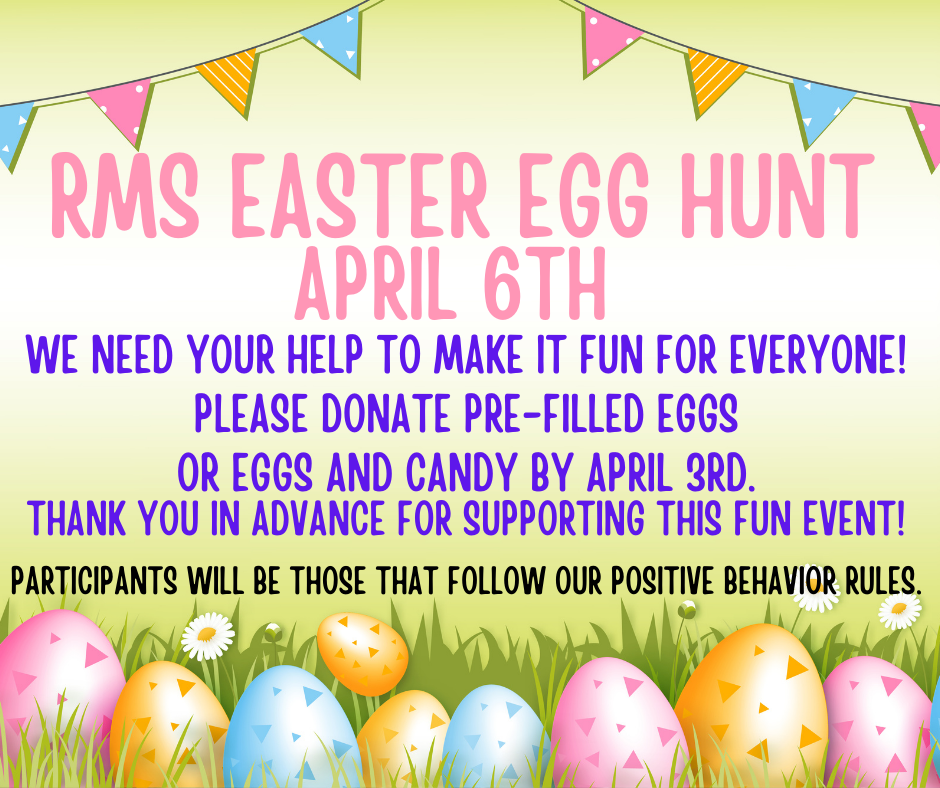 RMS students participated in the Martin Community Players Spring Musical; Beauty and the Beast. Jillian Powell, Abby Keel, and Katie Beth Speller were wonderful performers as village girls and castle staff. We are very proud of their hard work and dedication in making the play a success.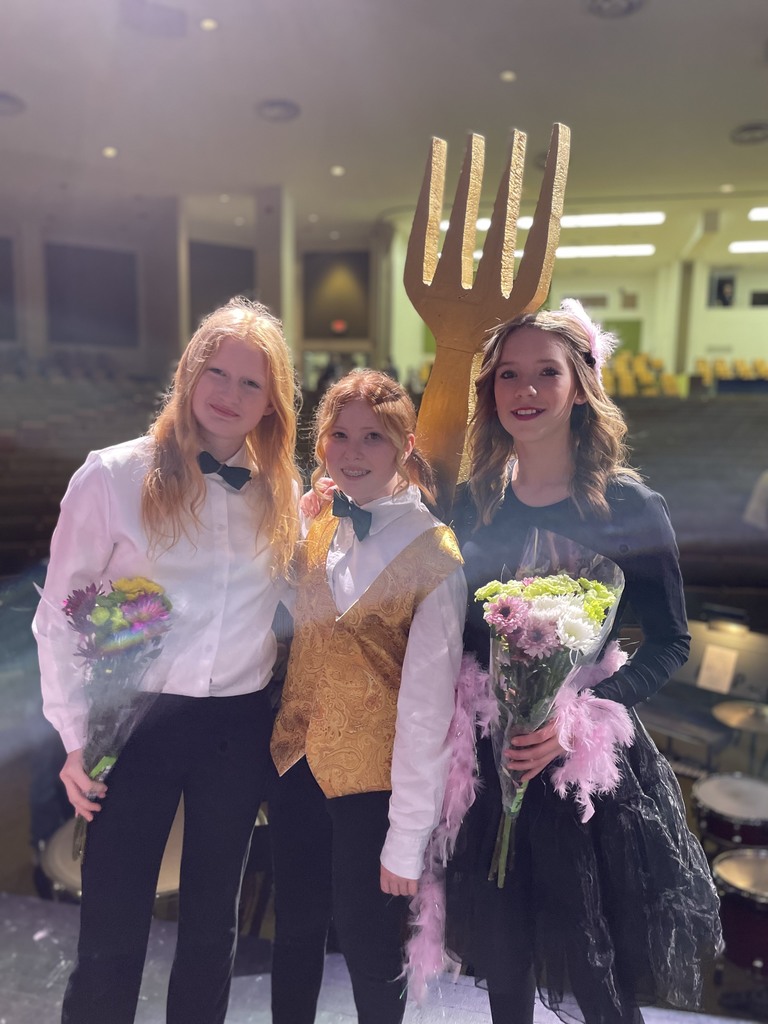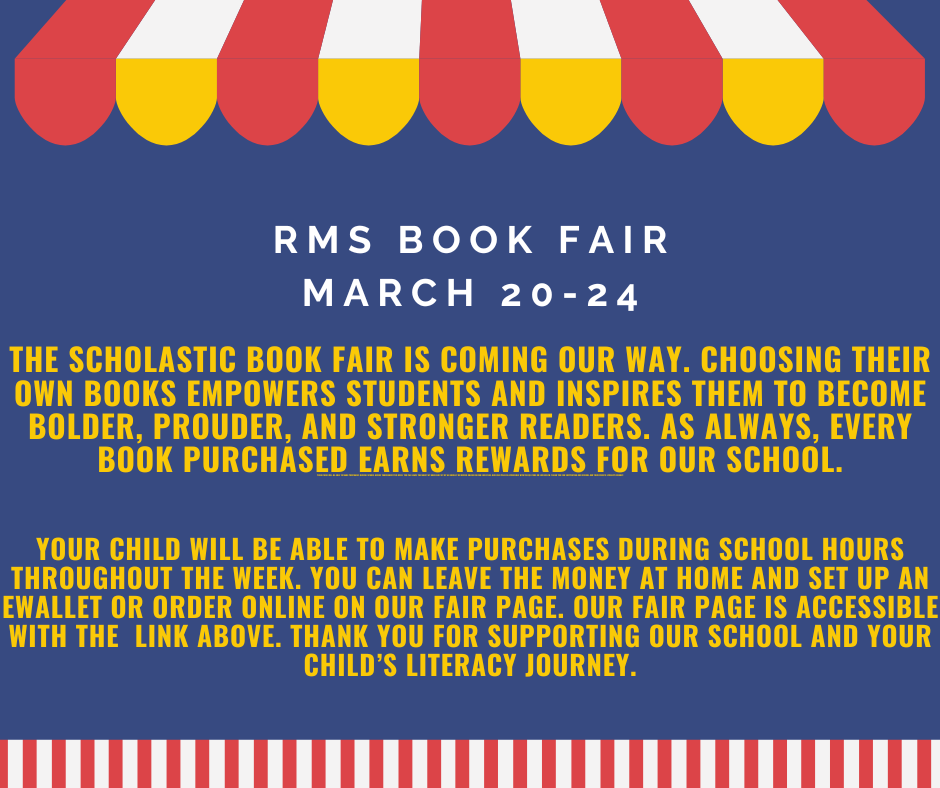 Rising 9th grader parent meeting will be held at RMS on March 14th at 6pm in the media center. Please attend to discuss high school scheduling. If you have any questions, please contact Shannon Stanton at
email-sstanton@martin.k12.nc.us
or phone-252-802-3095.
Attention 8th grade parents: CTE (Career & Technical Education) information sessions available March 9th.
Our Battle of the Books team members are recommending their favorite battle books for Read Across America Day. Check them out at your nearest library! Click this link to see their recommendations.
https://photos.app.goo.gl/t8Ff8ayF6Gw1c1scA
Our Battle of the Books Team competed at the district level today and came in second place. A big thanks to Ms. Manning and Ms. Leggett for working hard with our team and getting them ready for the competition.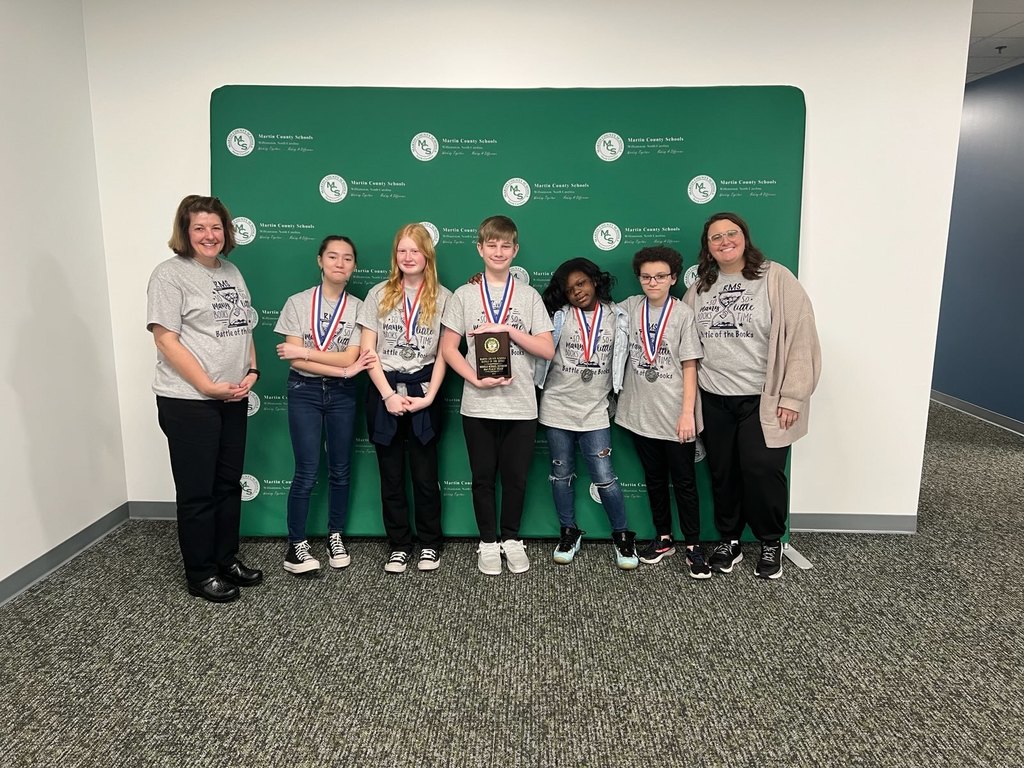 Our very own 6th grade ELA teacher, Mrs. Sha'Tori Brown Hardison, was invited to present at the annual NC Reading Conference this month.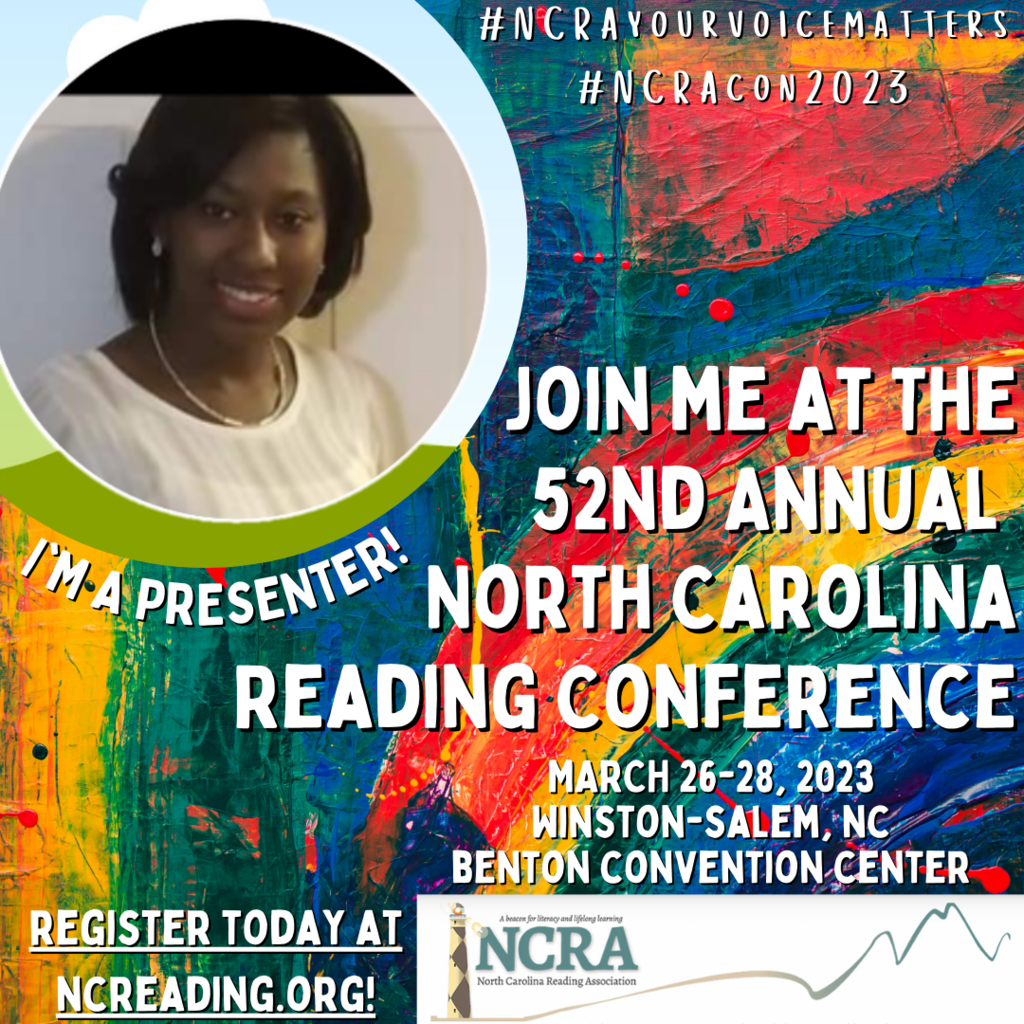 If you have any photos of school events, please share them with us by clicking this link or scanning the QR code. We need more photos before the deadline of March 24, 2023. Many thanks!!
https://plicbooks.com/go/FGG1NG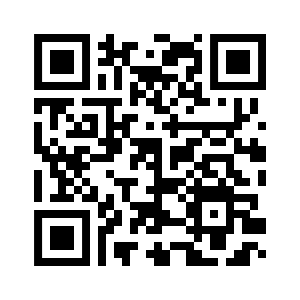 Trek to Yellowstone RHS Science Teacher Named to 2023 Educators of Excellence Team Travis Wester, a veteran science teacher at Riverside High School, was chosen as a 2023 Educator of Excellence by the North Carolina Museum of Natural Sciences. One of ten chosen across the state, Wester participated in the program's winter excursion - the Yellowstone Institute - January 11-17. According to the NCMNS, the Educators of Excellence Institutes were created to "enable exemplary educators to experience the natural world in selected outstanding environments; increase the use of reflection and direct environmental experience in teaching and become inspired and recommitted to the teaching profession." The final goal of the program, "to become a part of a statewide network of exceptional educators for continued support and learning," seemed to be Wester's favorite part of the experience. "The main purpose was to observe wildlife," Wester explained. "Seeing all the stuff we saw was amazing, but the group experience was the best." Through the group process, Wester also became aware many of the challenges he faces as an educator are felt in all parts of the state. " Educators studied and experienced the wonders of the world's first national park and its incredible wildlife, including bears, bison, wolves, and elk. The geological wonders of the park also provided interesting educational features for the teachers. Wester saw things in person, such as chemosynthesis in geothermal vents. Until this trip, his knowledge would have only come from textbooks. "When I talk about it in the future, I can speak to it from first-hand experience," he added. Educators in the program experienced the magic of Yellowstone National Park in "its harshest and quietest season," according to the North Carolina Museum of Natural Sciences. Snowshoe hikes and sightings of creatures such as an ermine (short-tailed weasel) were just part of what made this trip an unforgettable experience. Participants were afforded time with experts such as U.S. Wolf Biologists and other team members who excelled in their fields. Add to that the sights such as the Thumper geyser and other wonders of the park. "The most valuable thing to me," said Wester, "was just stopping and enjoying what is there." Visit the team's blog at
https://educatorsofexcellence.naturalsciences.org/category/yellowstone-in-winter/
for amazing photos and more details on their experience.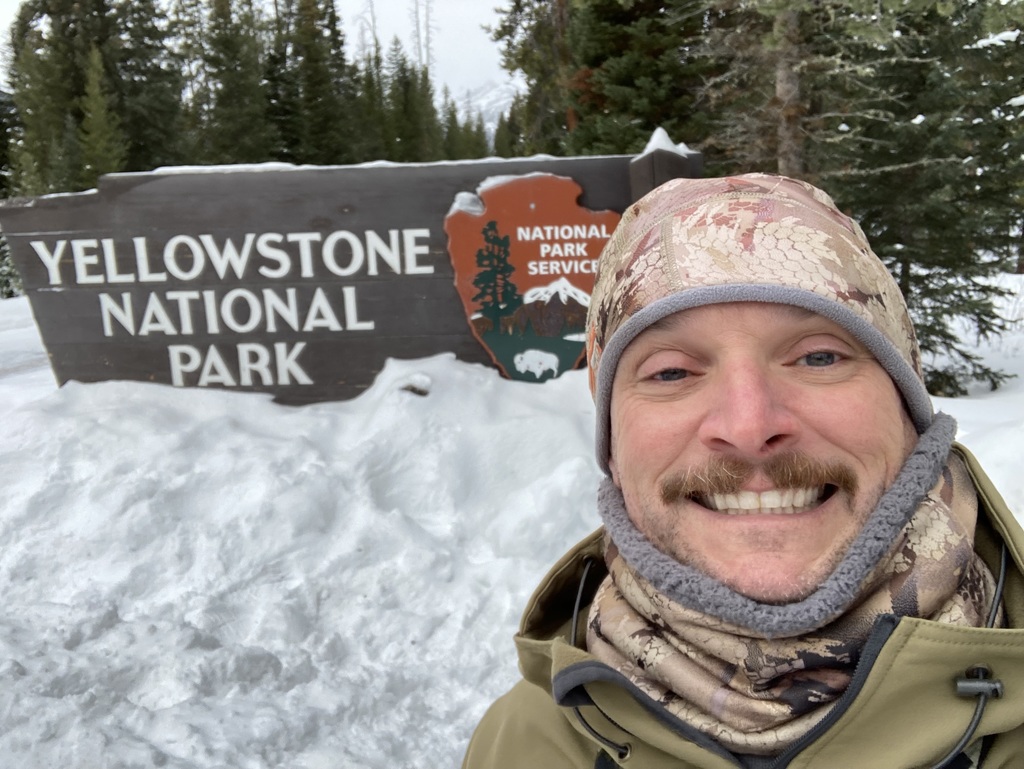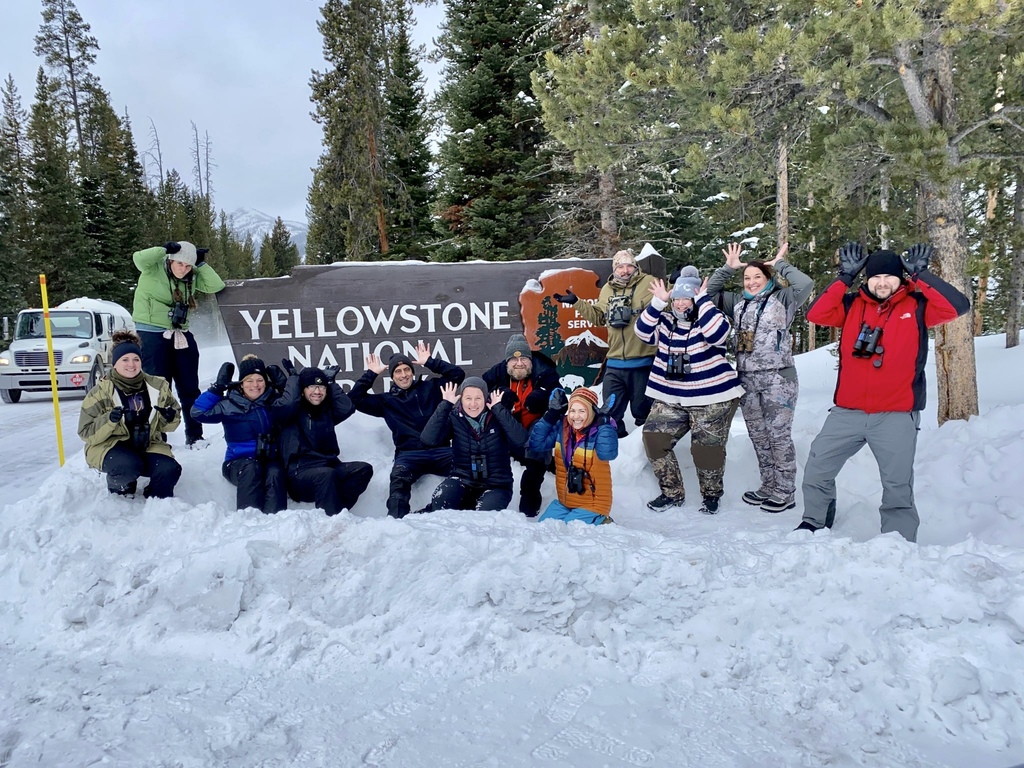 This week was national Love the Bus week and our school wanted to make sure our drivers know how much we love them!! Our bus drivers play such an important role in delivering our students to school and back home safely every day! RMS definitely appreciates all of them and we showed it in a BIG way this week! Monday: 6th grade core & EC teachers treated our drivers to a BoBerry and bottled water Tuesday: 7th grade core & EC teachers gifted our drivers with a bag full of goodies Wednesday: 8th grade core & EC teachers gave our drivers appreciation cards signed by students and made posters Thursday: Elective & EC teachers treated our drivers to a sausage biscuit and a cinnamon twist Friday: Admin/Support staff gave drivers a bag full of "cheesy" treats and other snacks to say "thank you for all you dew" RMS LOVES THE BUS!!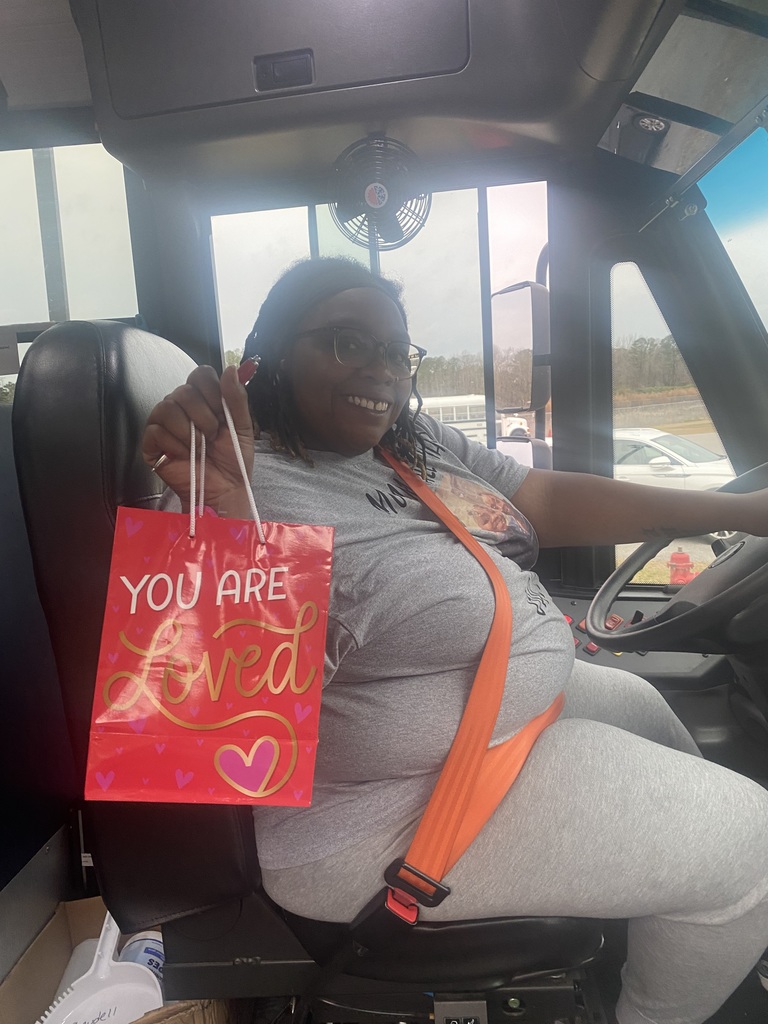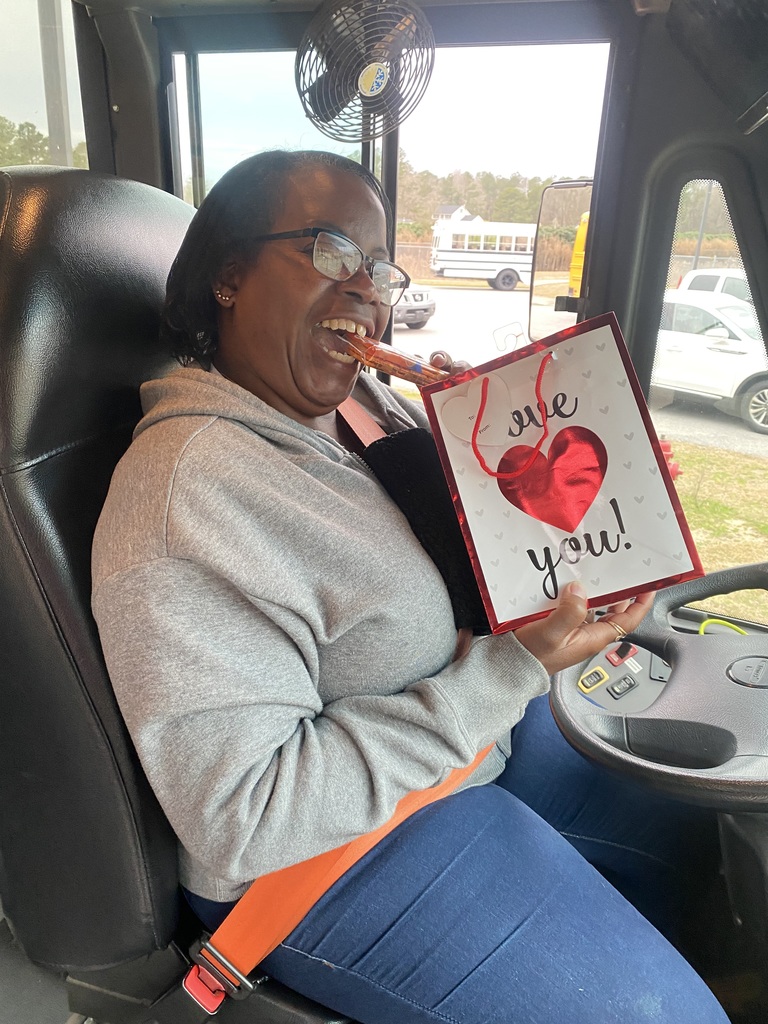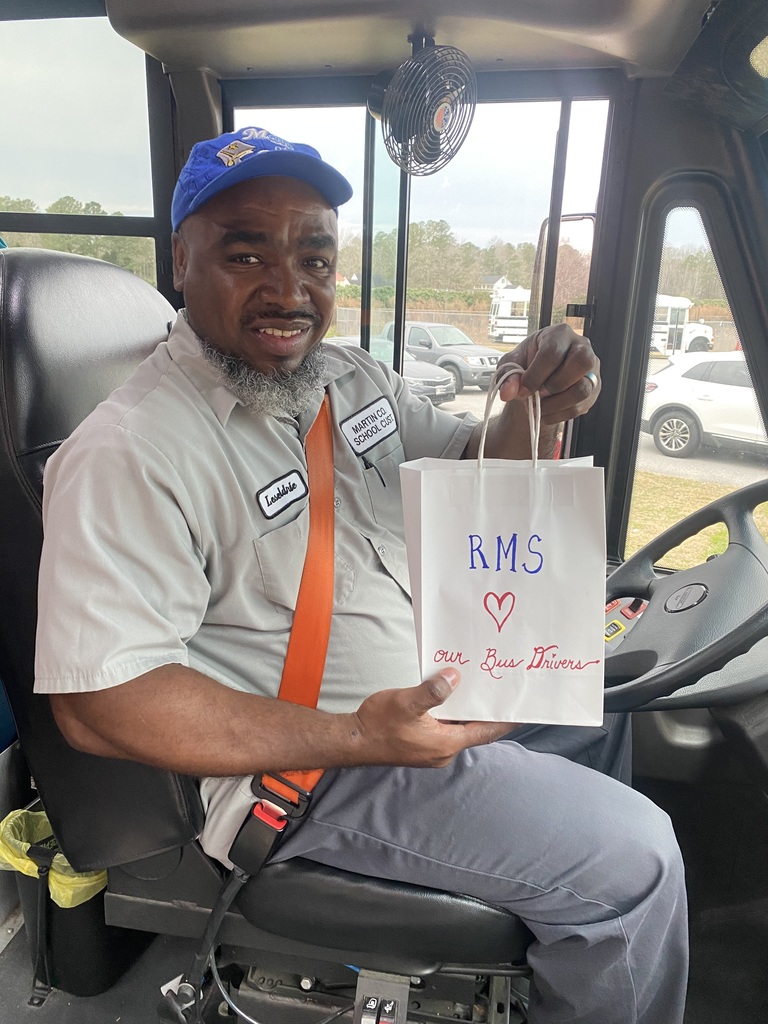 Just a reminder. School menus are posted each month at
www.mcscafe.com
Sólo un recordatorio. Los menús escolares se publican cada mes en
www.mcscafe.com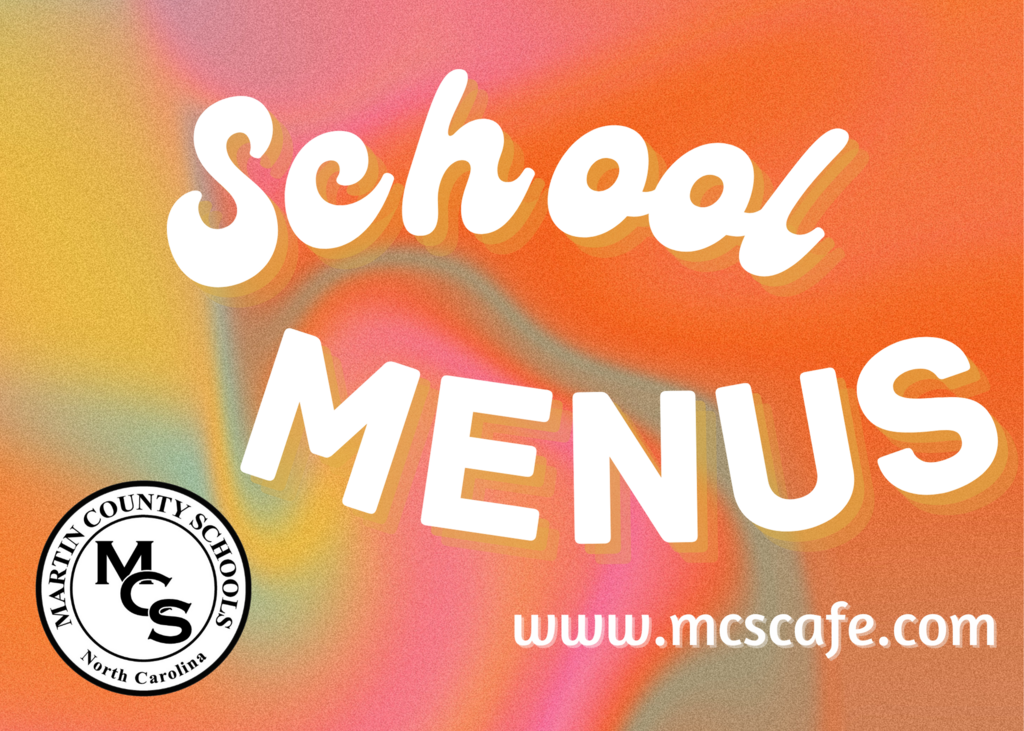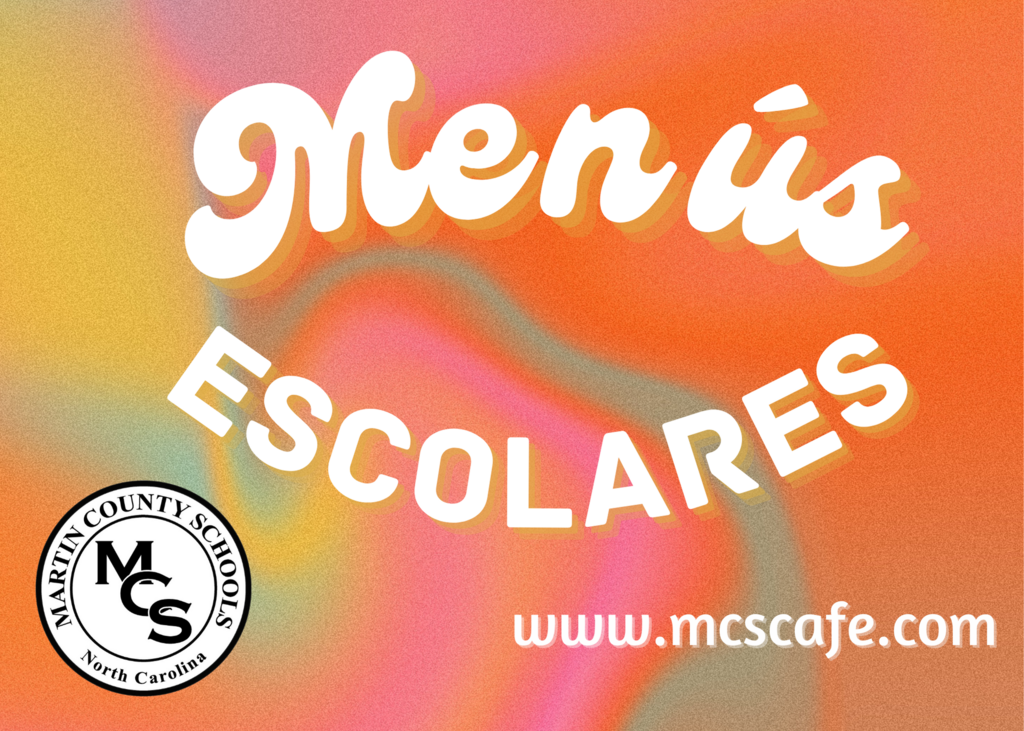 To all 8th grade parents.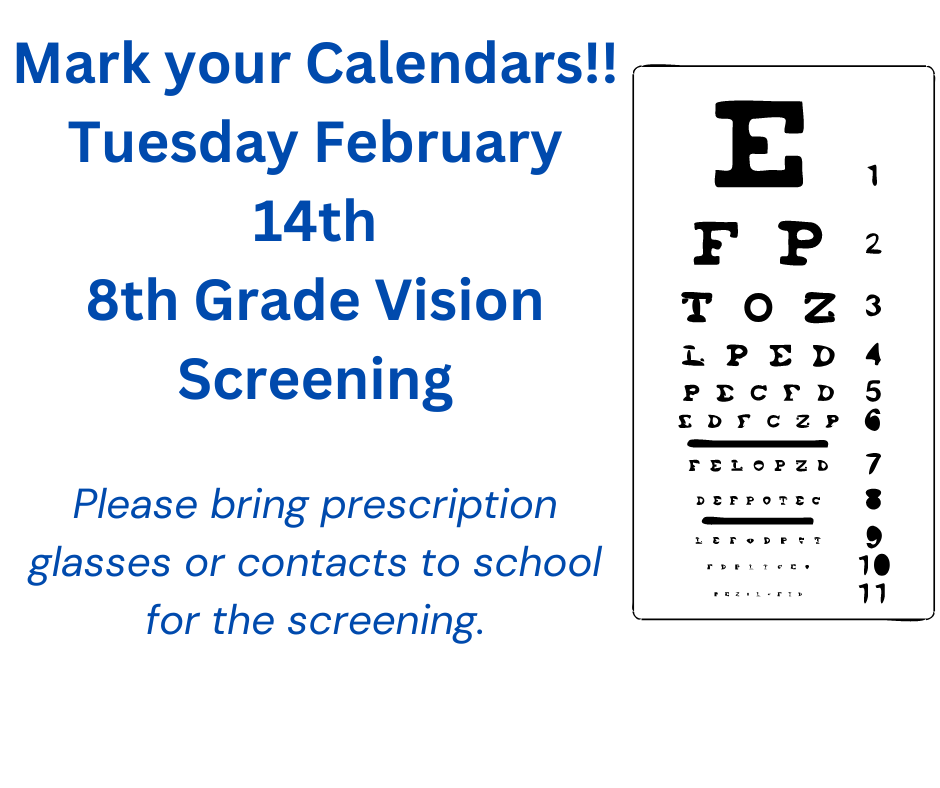 Want a blind date with a book? The mystery books flew off the table today but don't worry there will be more available for dates tomorrow. From now until February 17th students will have a chance to have a blind date with a book and have a chance to win a sweet treat!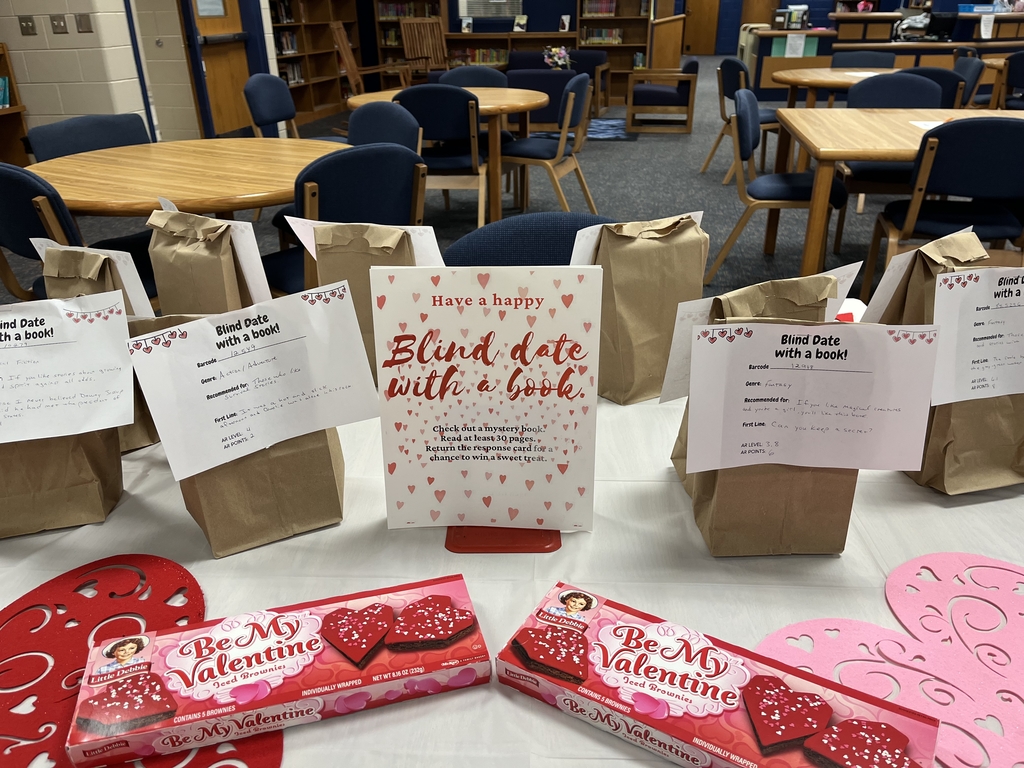 Important Update on COVID Tests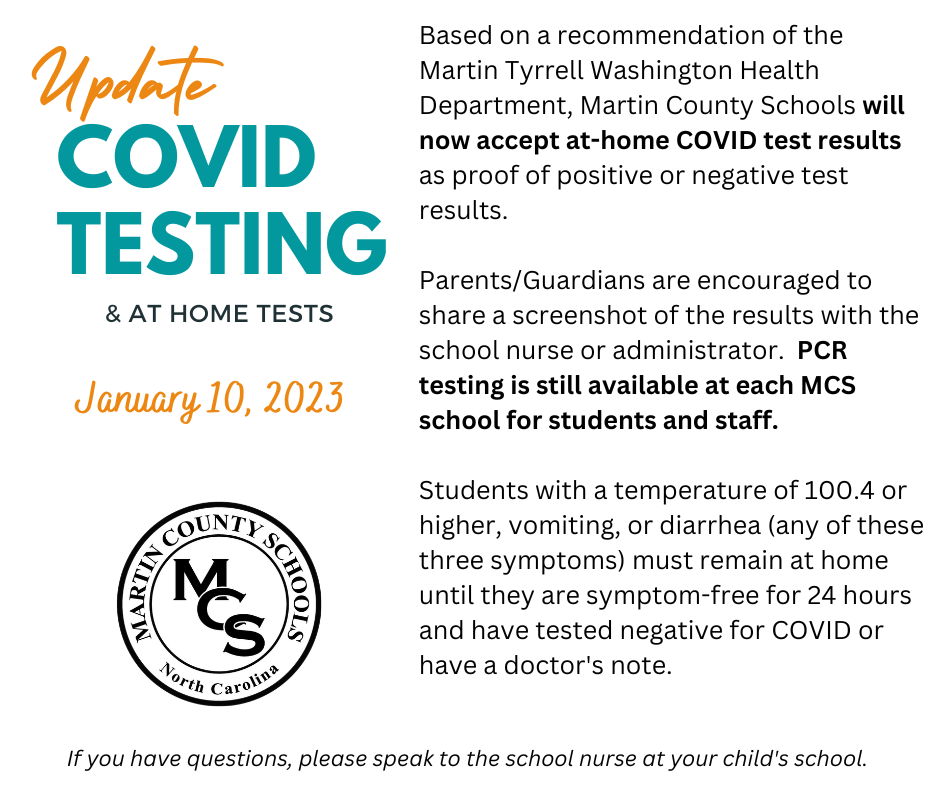 Holiday Hours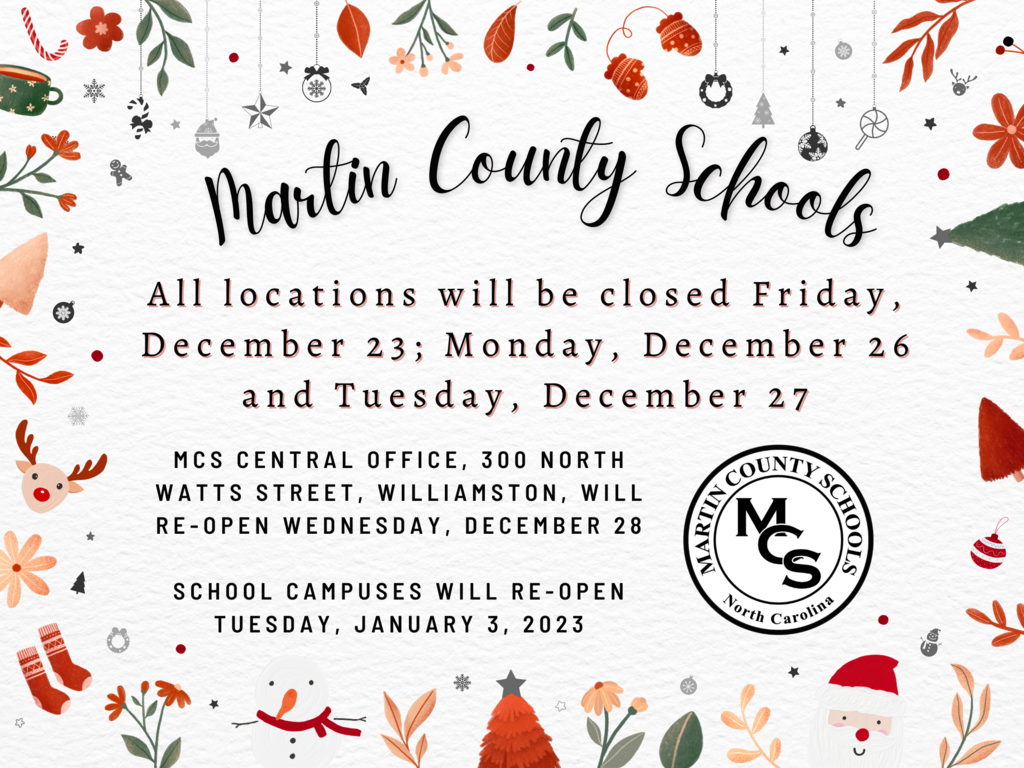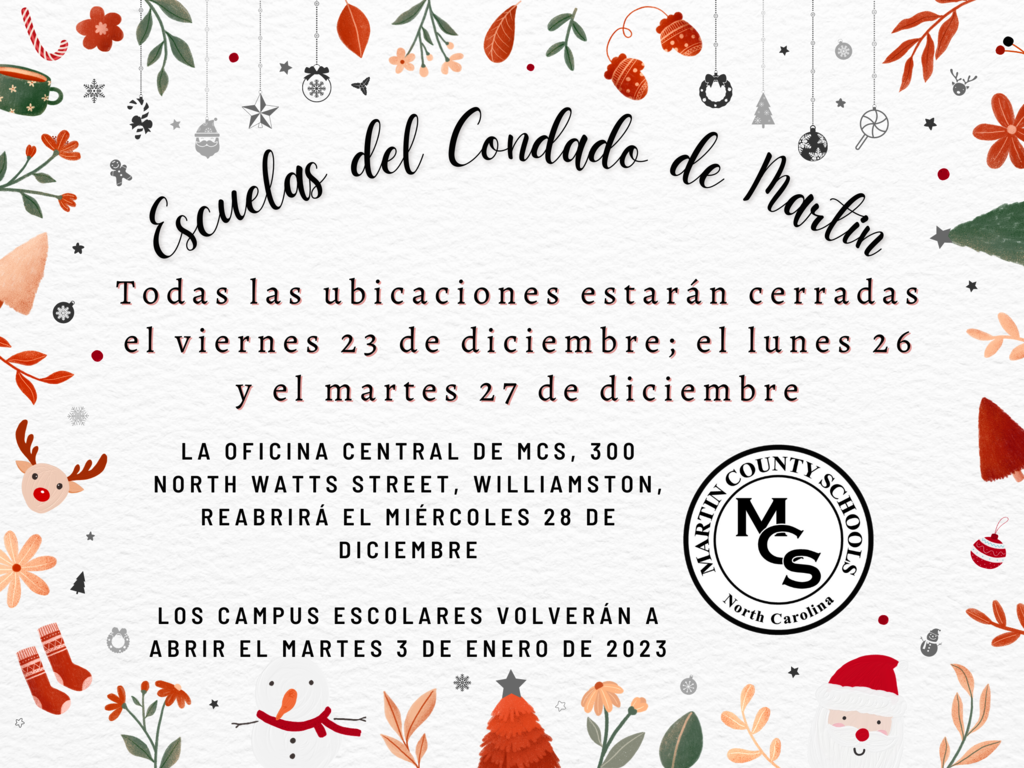 Important reminder about this Friday!