All Martin County parents whose children are attending the K-8 Summer Learning Recovery Program and are interested in their children attending the Boys & Girls Club summer camp at the Robersonville and Williamston Units must contact the unit directors to register and complete a parent orientation before attending the first day of camp on Monday, June 14, 2021. Orientations are scheduled for Tuesday, June 8 @ South Creek Elementary and Thursday, June 10, at EJ Hayes. The time for both meetings is 5:30 pm. Boys and Girls Club staff will not accept any child who does not have completed paperwork and the parent orientation. Therefore, your child will NOT be able to stay after 12:30pm at the MCS Summer Learning Recovery Program. At this time, there is now a waiting list for the Boys and Girls Club. Students will be added to the camp in the order of registration. Most importantly, the Boys and Girls Club will not open until Monday, June 14th for those registered and accepted. On June 10th and 11th, all students K-8 will be transported by bus if and ONLY if parents chose PM transportation. All other students will need to be picked up at the school where they are assigned for summer learning. If you have questions, please call Jan Wagner at the Martin County Board of Education at 792-1575.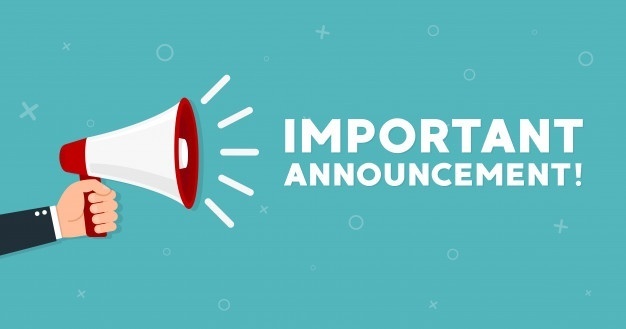 In observance of the Memorial Day holiday, Martin County Schools administrative office will close Friday afternoon (5/28) and re-open Tuesday (6/1). Please take a moment to reflect on the true meaning of Memorial Day. We wish everyone a safe and restful weekend.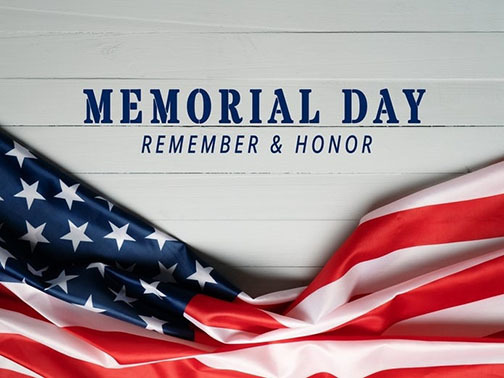 Martin County Schools Student Services Facebook page is now Martin County Schools NC, the homepage for Martin County Schools. The MCS Student Services Team has joined forces with the Public Information and Community Engagement Coordinator to keep our community informed. Working together . . . Making a difference!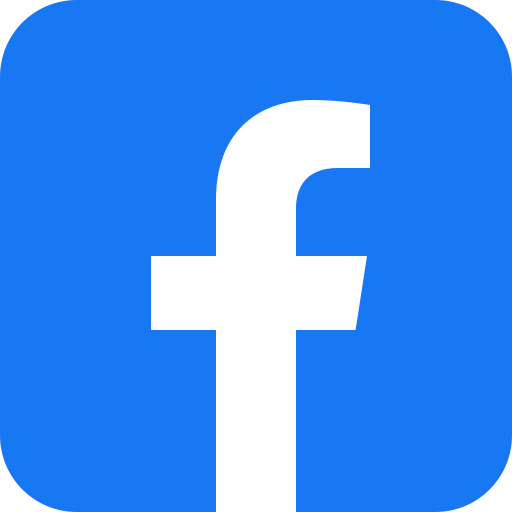 Coming soon! Information on how to view the live stream broadcast of graduations from Riverside High School and South Creek High School.

Greetings MCS Family! We are on spring break. Schools reopen on Monday, April 12, 2021. We wish everyone a happy, safe, and relaxing spring break 2021. Please keep in mind that COVID restrictions are changing, however COVID is still having an impact. Please continue to follow the 3-Ws (Wait - keep your distance, Wear a mask, and Wash or sanitize your hands often). See you soon!

Due to the potential for inclement weather on Thursday March 18th, Martin County Schools will release students at 1:00 pm. Please stay tuned to local media, Martin County Schools and/or Emergency Management for any updates! Please contact your child's school if you have any specific questions. Thank you for supporting MCS.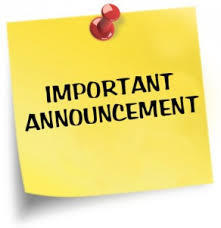 Greetings MCS Parents and Guardians. Just a reminder that COVID-19 cases continue to be on the rise here in Martin County and in our region. That is the information we continue to receive from the agencies monitoring this pandemic. We ask that you contact your school nurse, teacher, or school principal asap if symptoms of COVID-19 are present with your students. Symptoms of COVID-19 include fever of 100.4 degrees or higher, new cough, new loss of taste or smell, chills, shortness of breath or difficulty breathing. Similarly, we thank you for continuing to do your part by following the 3-Ws: Wear a mask, Wash your hands, Wait 6 feet apart. Thank you for your understanding and support.

Greetings MCS Family! Over the Thanksgiving break, we want to still attend to the health needs of our students and staff. We aim to ensure everyone is healthy and ready to return to school next week. We are asking that the Principal and/or School Nurse at your school are notified if symptoms of COVID-19 are present. Symptoms of COVID-19 include fever of 100.4 degrees or higher, new cough, new loss of taste or smell, chills, shortness of breath or difficulty breathing. If students and/or staff falls into any of the categories mentioned above, please do not attend school until your school nurse (or someone at the school) follows up with the student's parents or staff member to better understand the situation and determine subsequent steps such as the return to school date. Thank you all and we sincerely appreciate your assistance during COVID-19. On behalf of Martin County Schools, We hope each of you is able to have a restful, safe, and Happy Thanksgiving. David Fonseca, Superintendent of Schools, Martin County Schools