2nd & 7 made a stop at Rodgers Elementary School this morning to share another adventure with The Hog Mollies! Jai'Marqus Jones, the team veteran; Gabby Bennett, Jurnee Matthewson and TyKala Beach teamed up and read to all of the RES second graders. Before the team returned to their classes, they stopped to say good morning to Bryce and grab a photo! As always, a big thank you to 2nd & 7 for making this opportunity possible for our athletes and our second graders!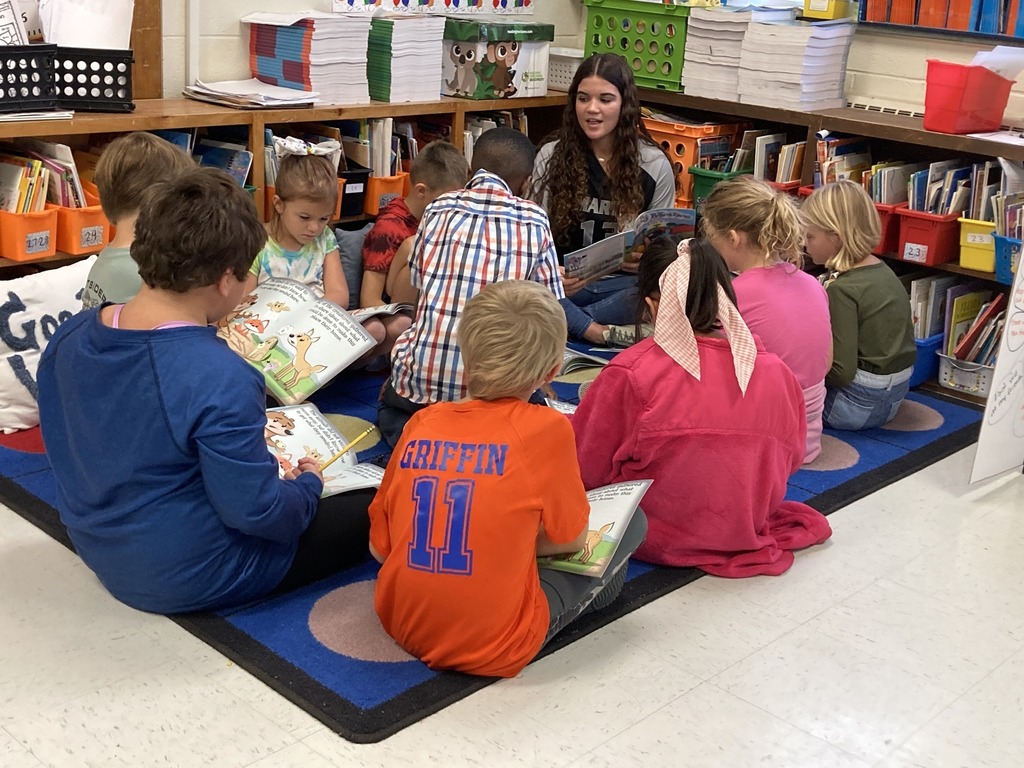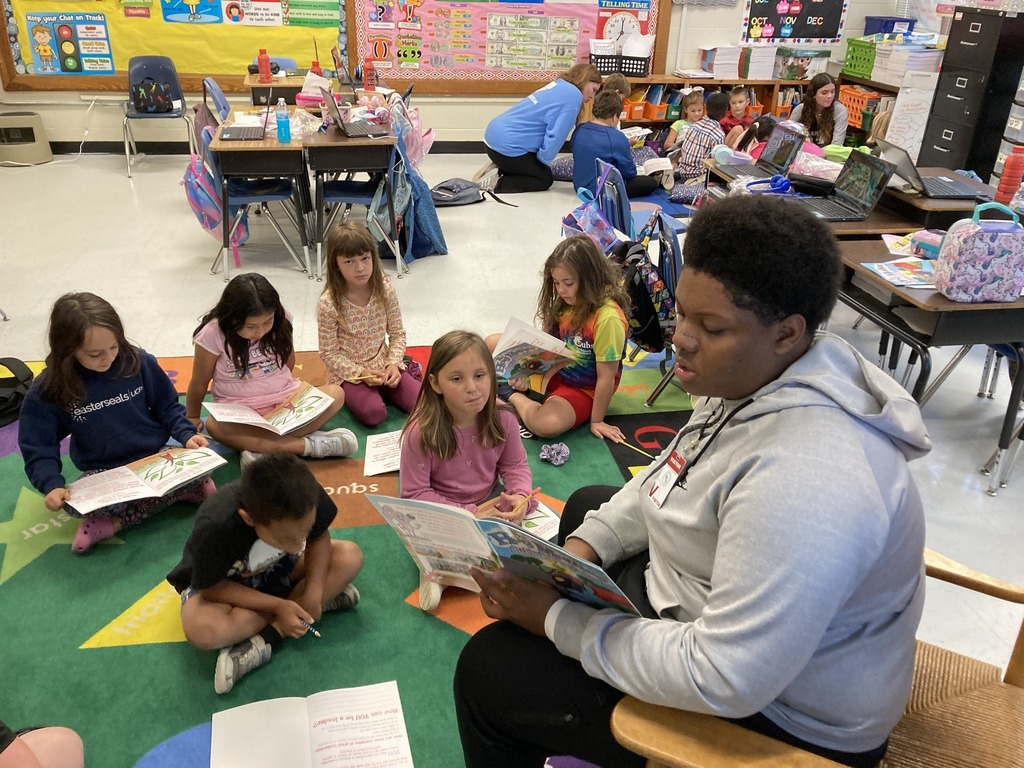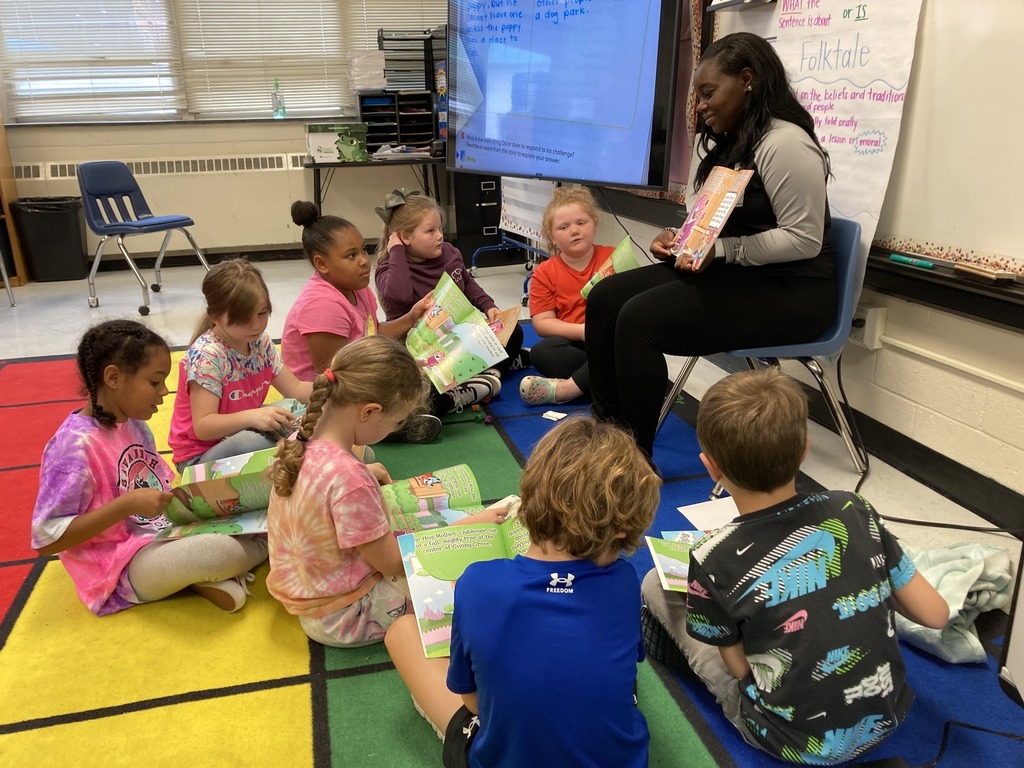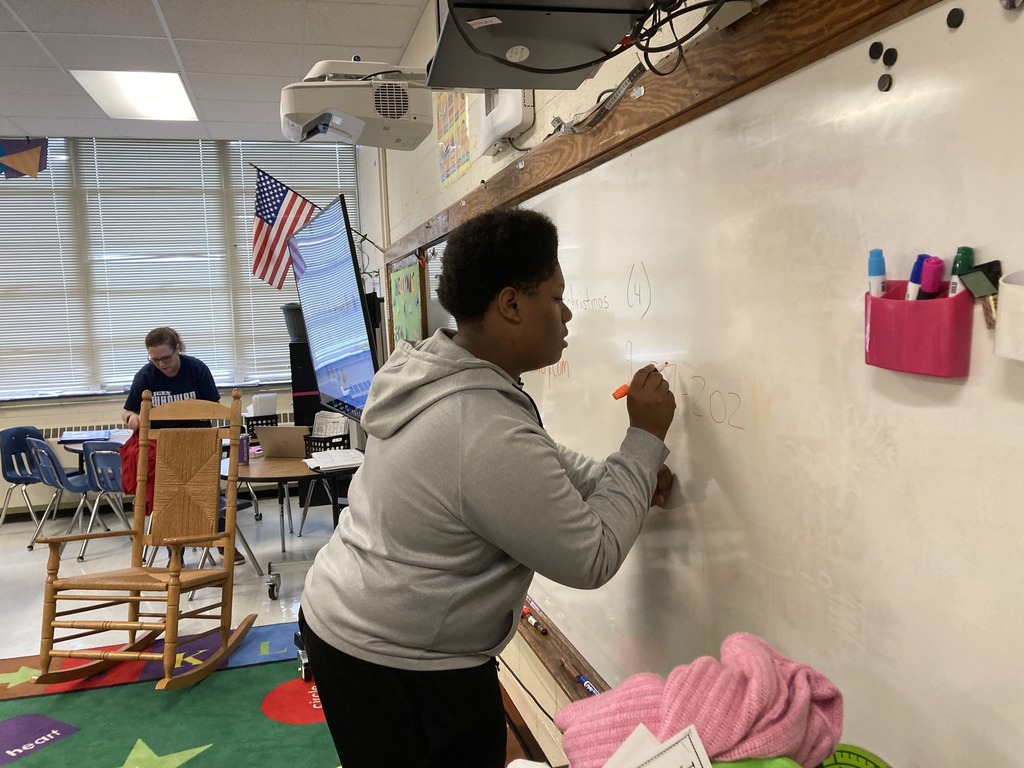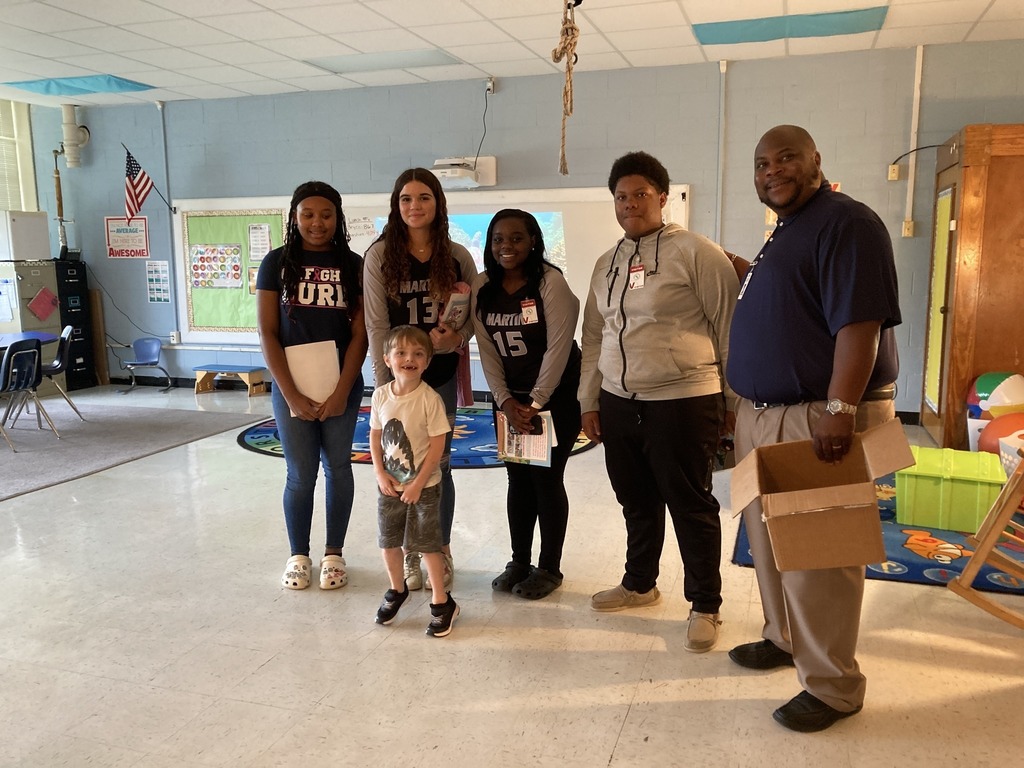 Congratulations to Mrs. Gregory on your well deserved retirement. Thank you for your years of service to the students of Martin County Schools and South Creek. Your South Creek family wished you the best.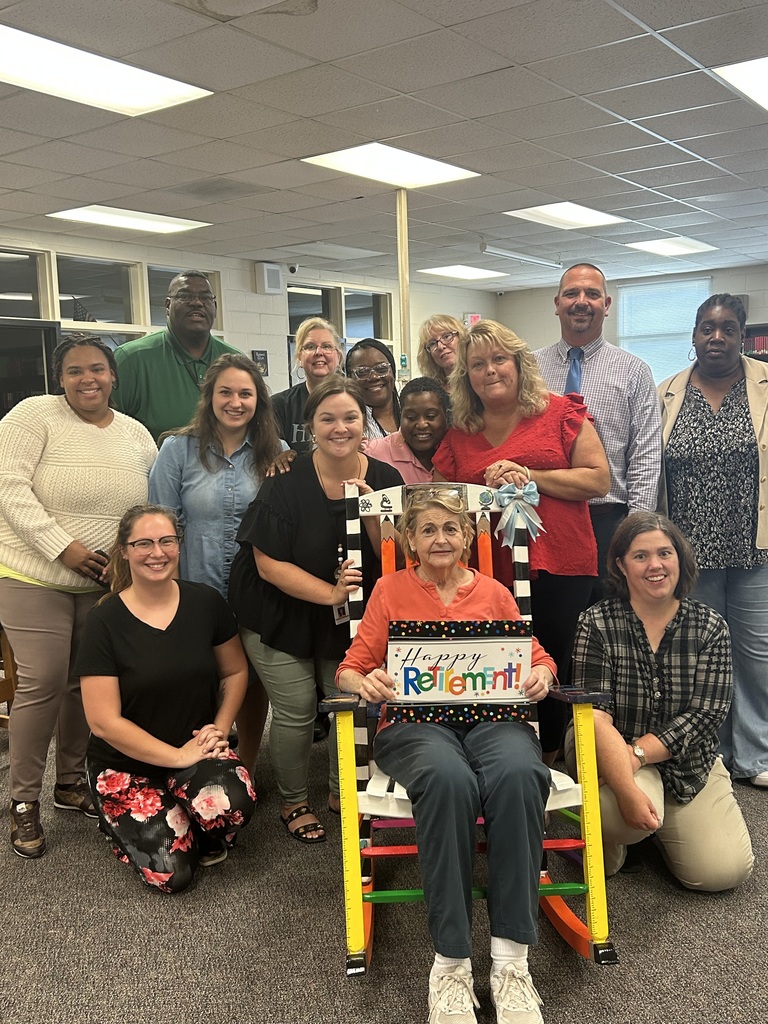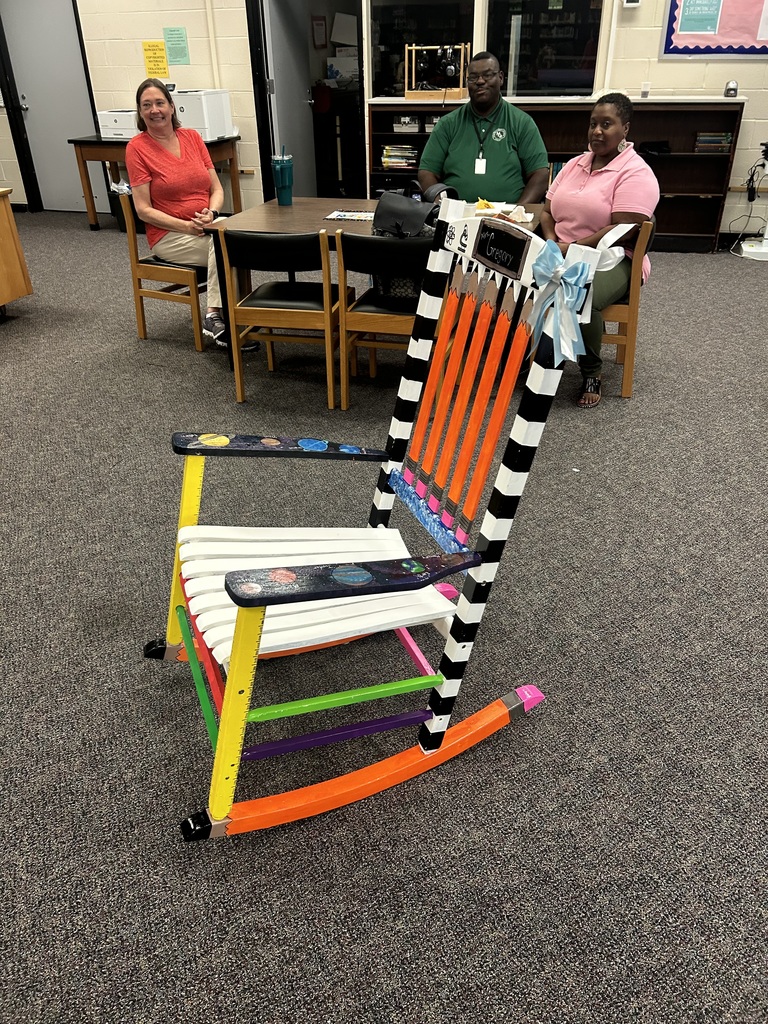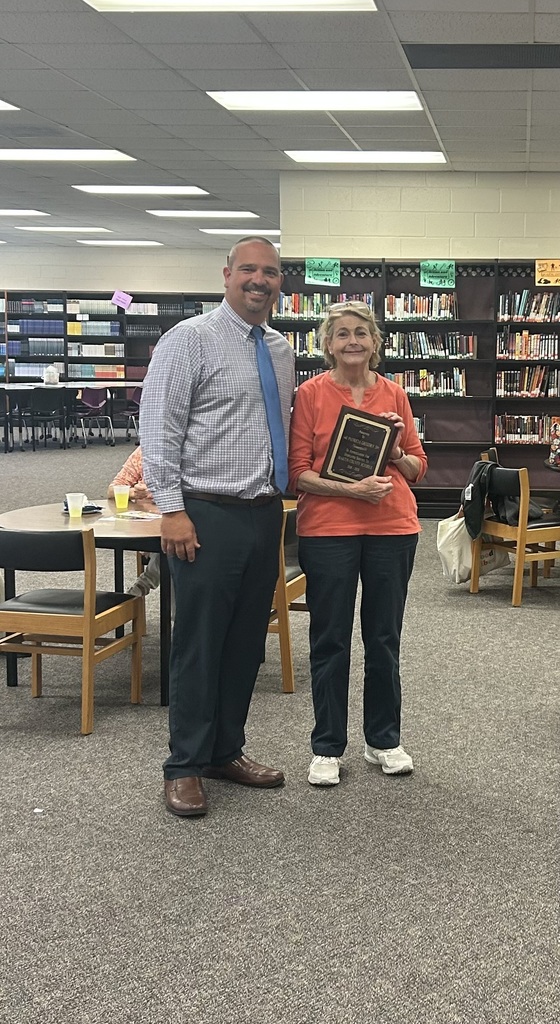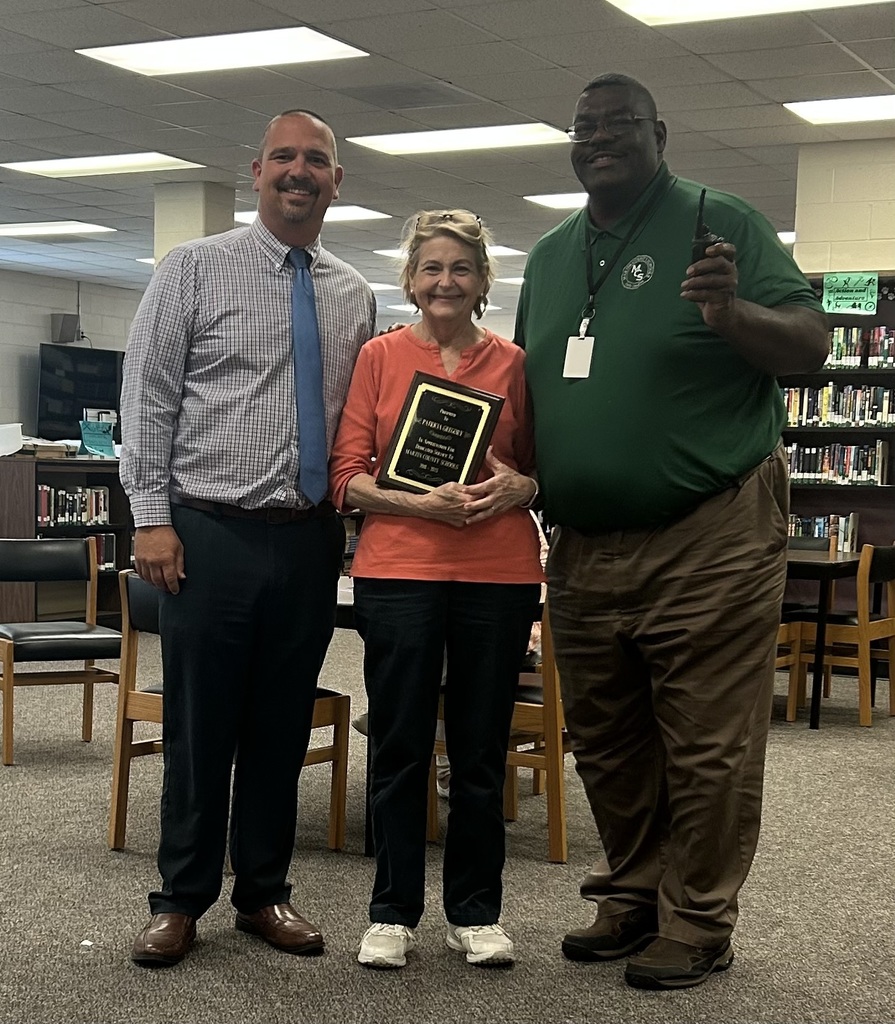 South Creek Students, staff, and community members gathered around the flag in prayer for national "meet you at the flag pole" day.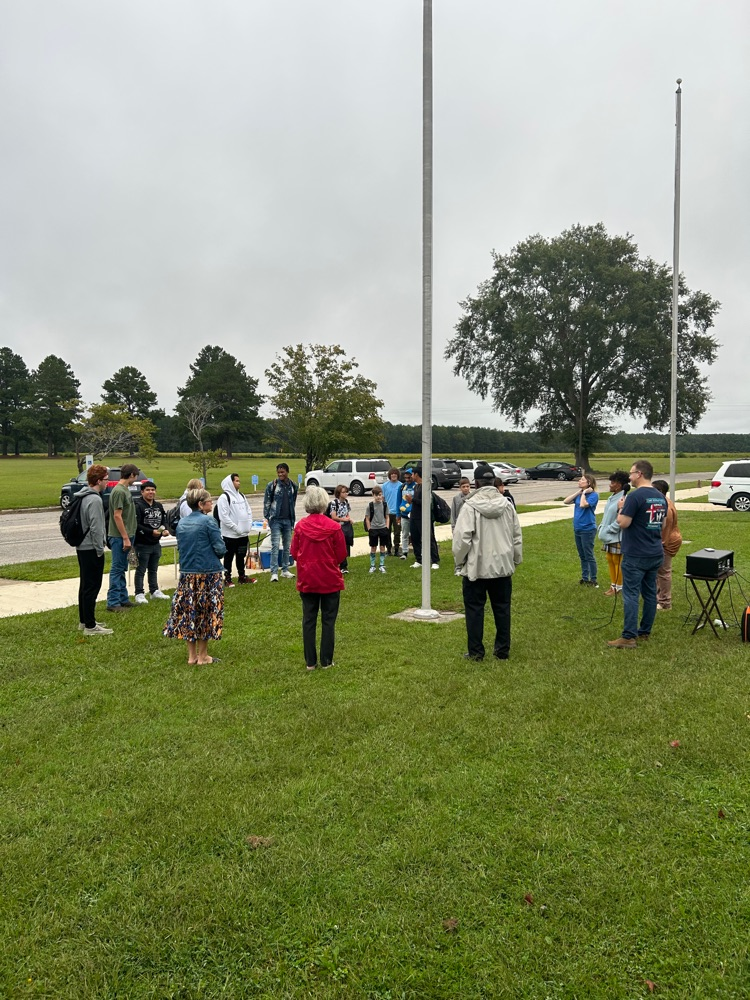 6th grade Science lab....these students used starburst to gain a better understanding of the rock cycle.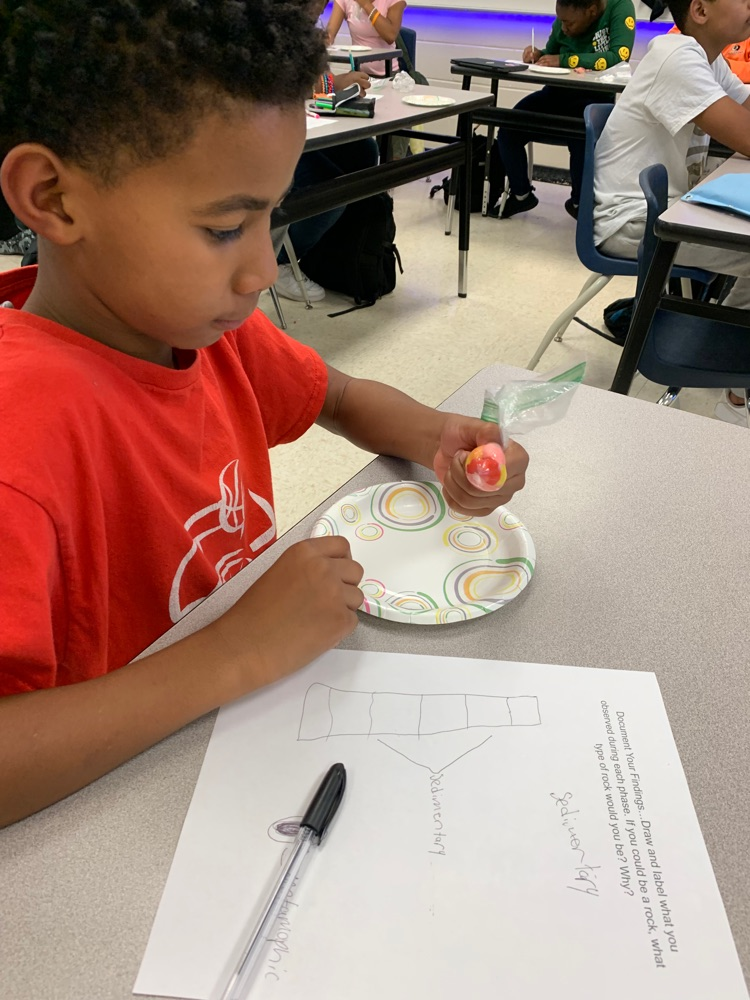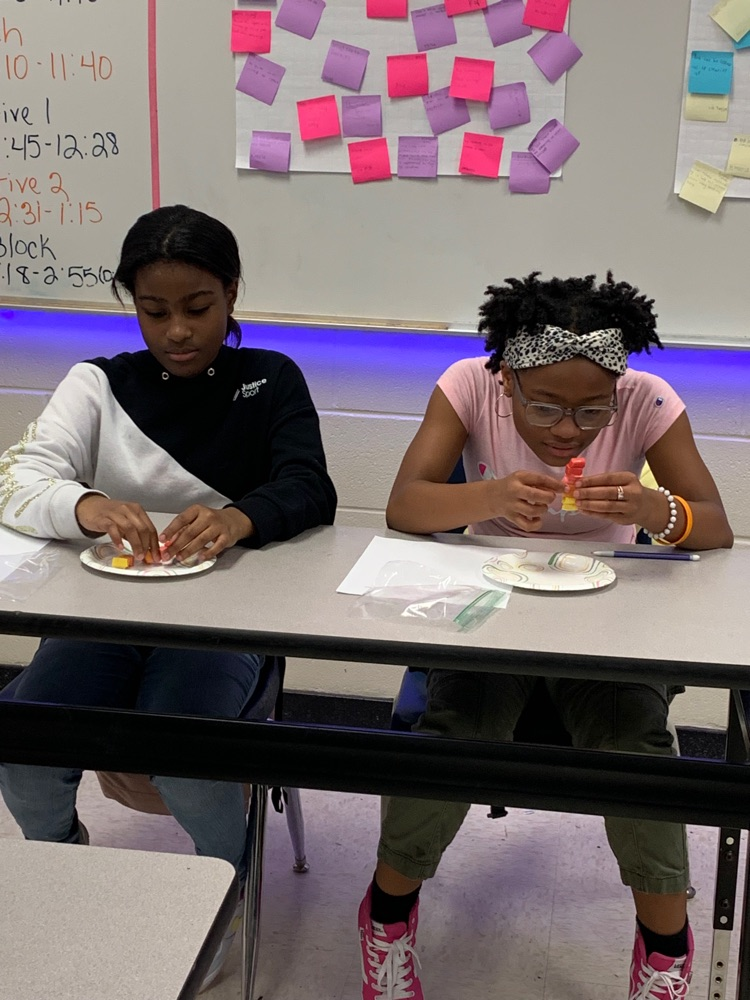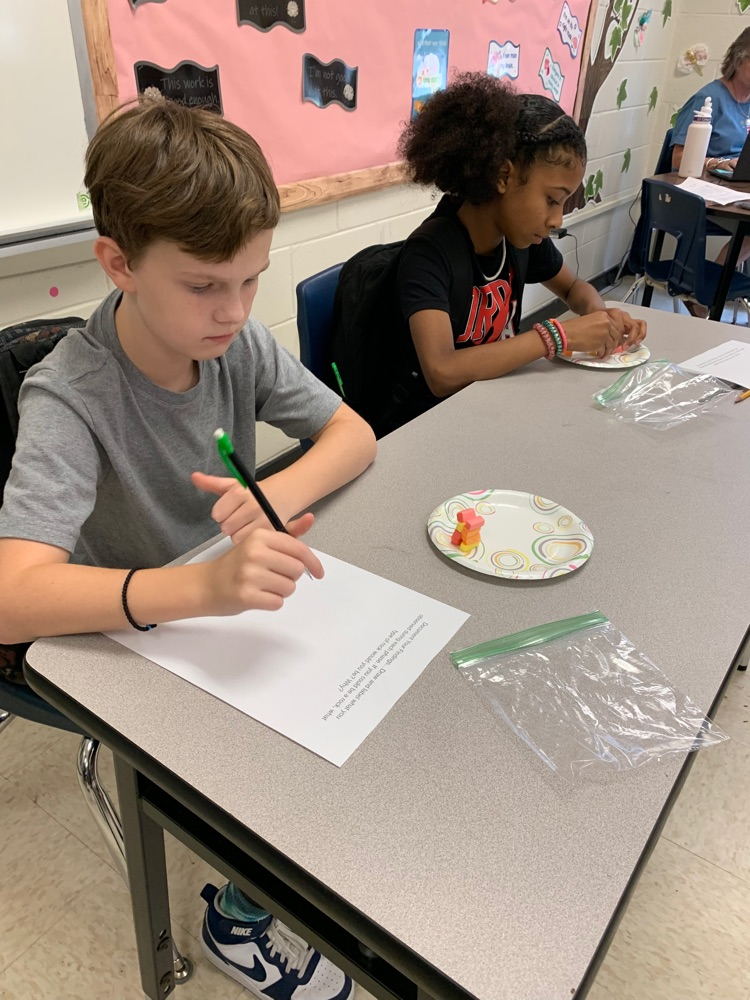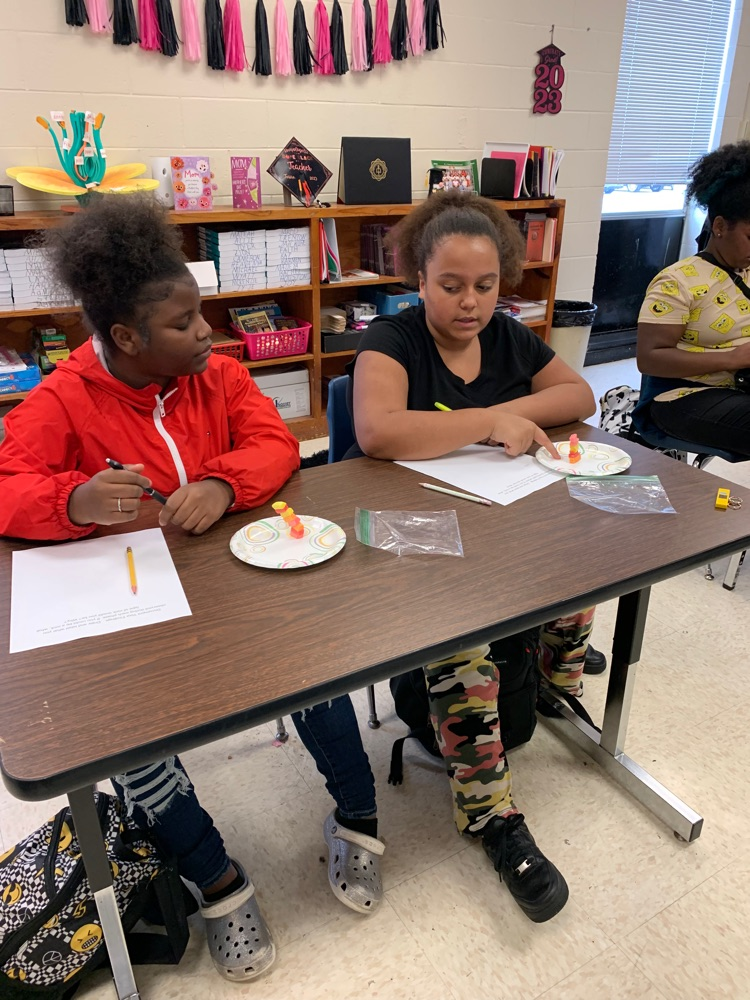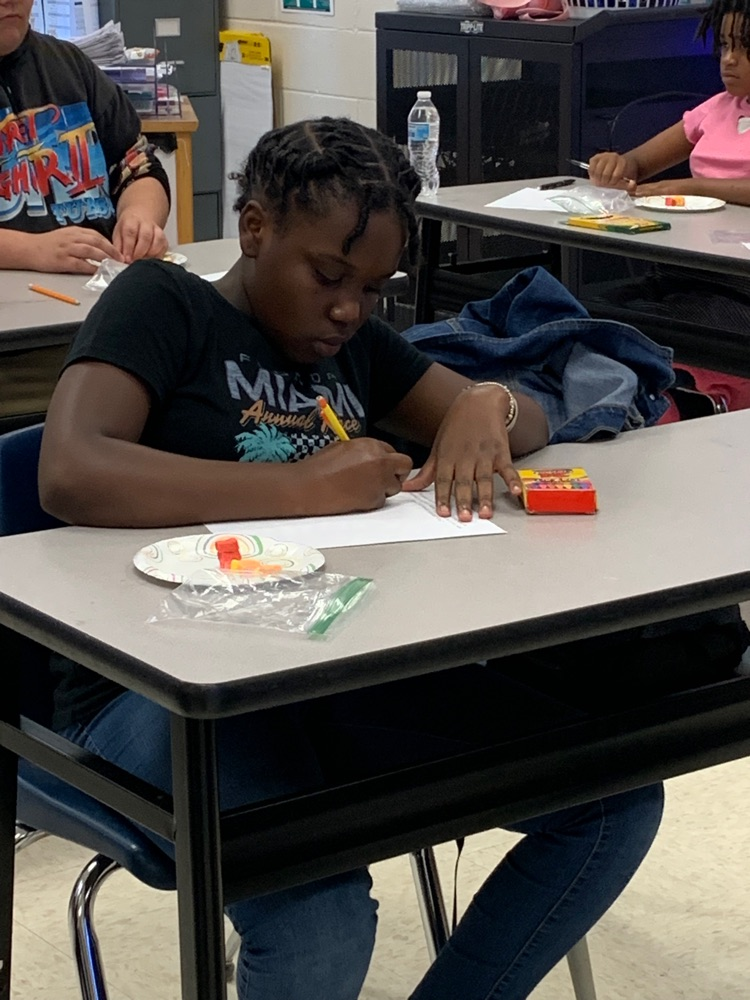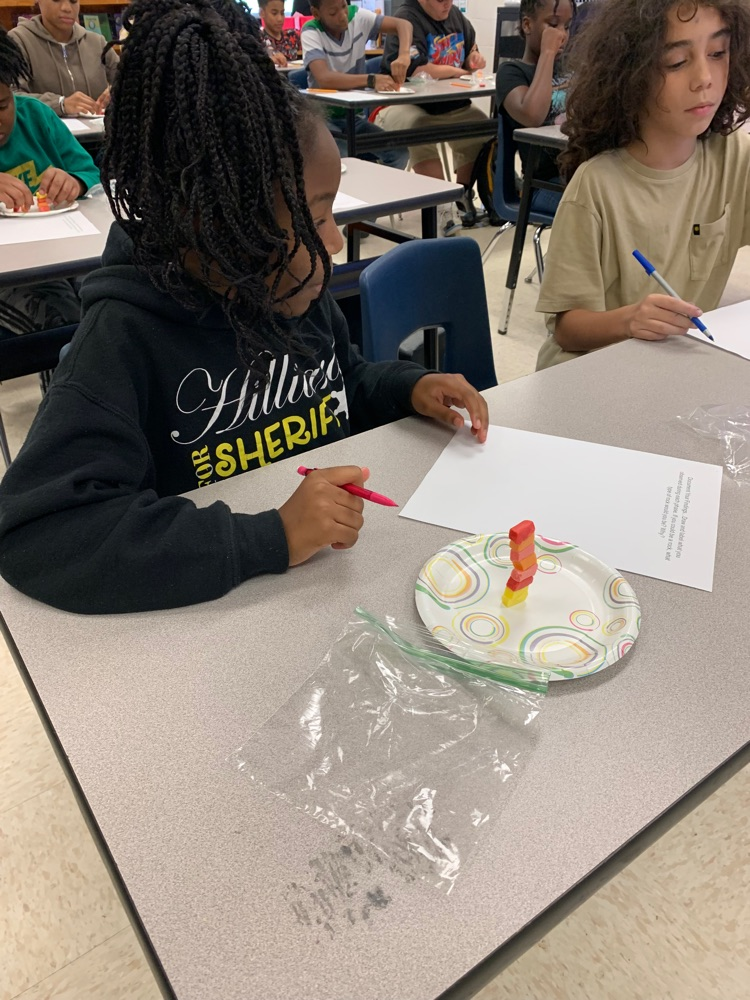 6th grade Science lab....these students used starburst to gain a better understanding of the rock cycle.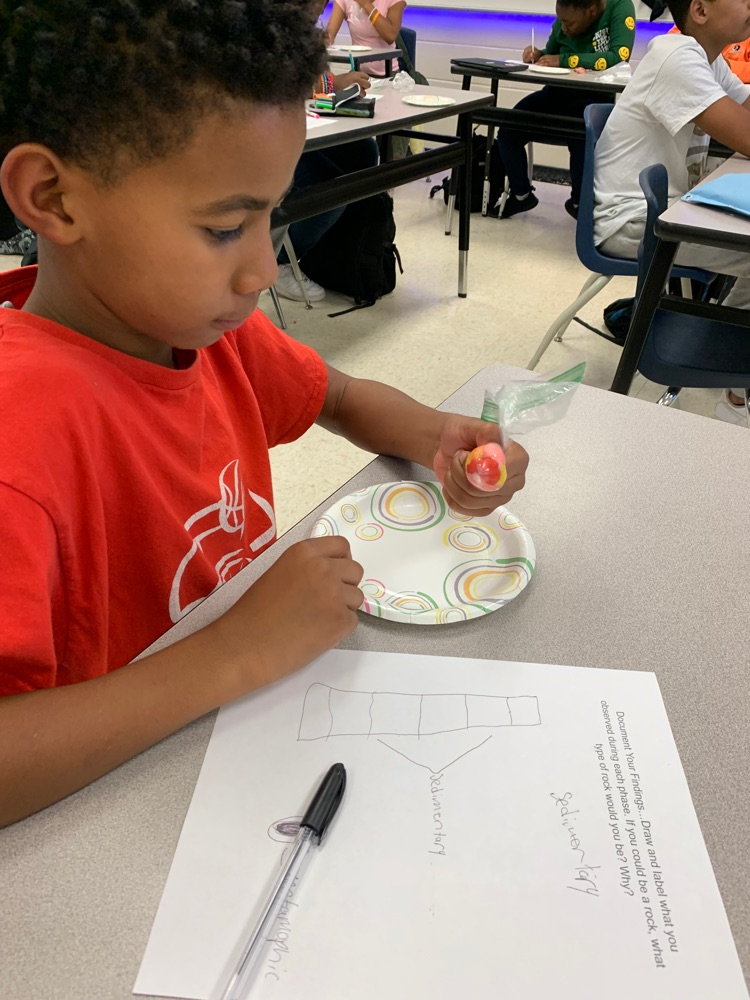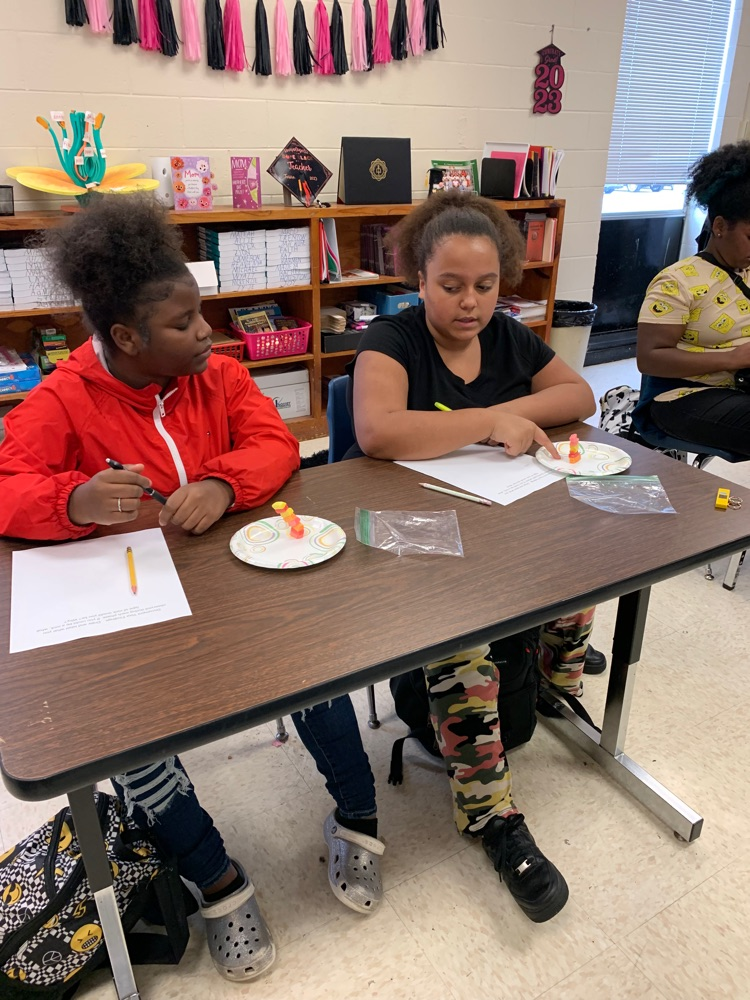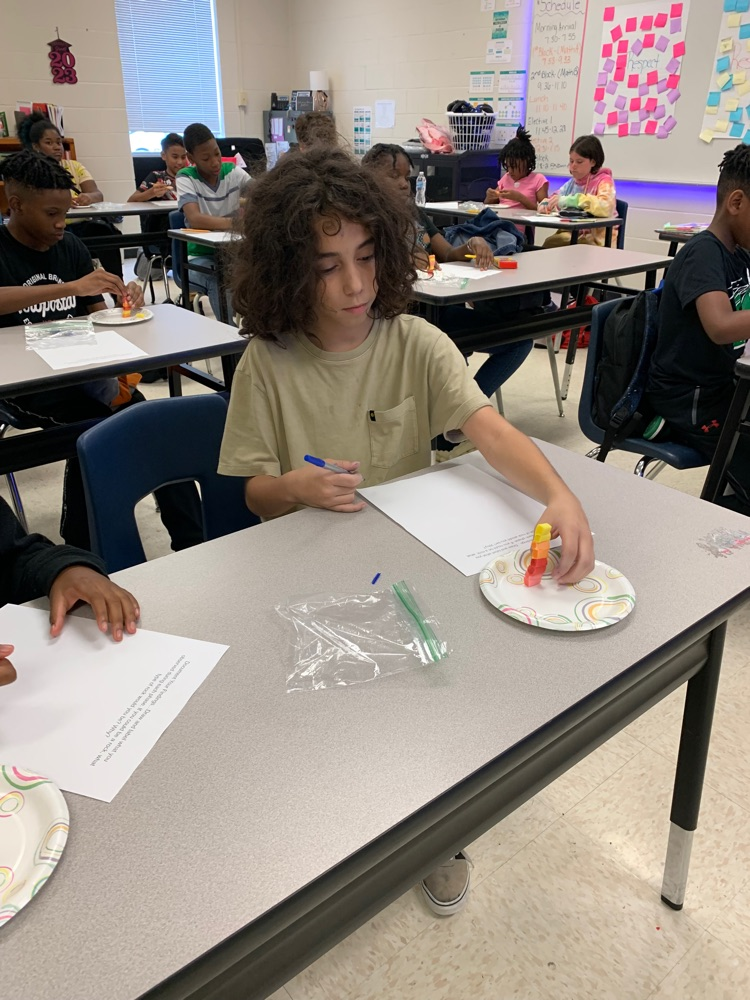 6th grade Science lab....these students used starburst to gain a better understanding of the rock cycle.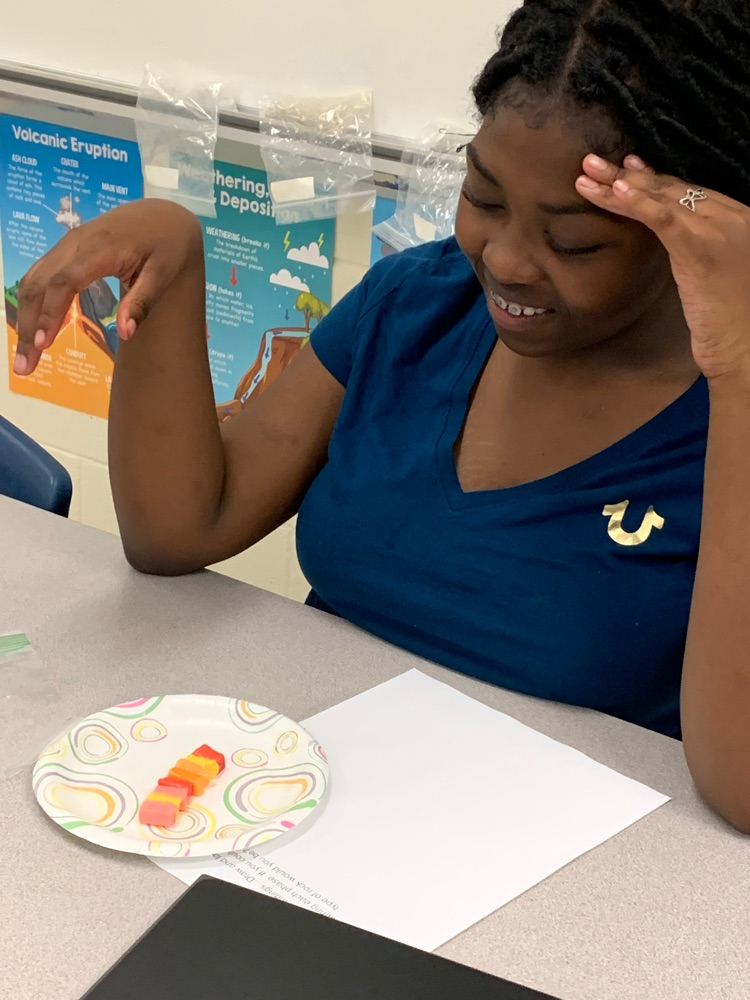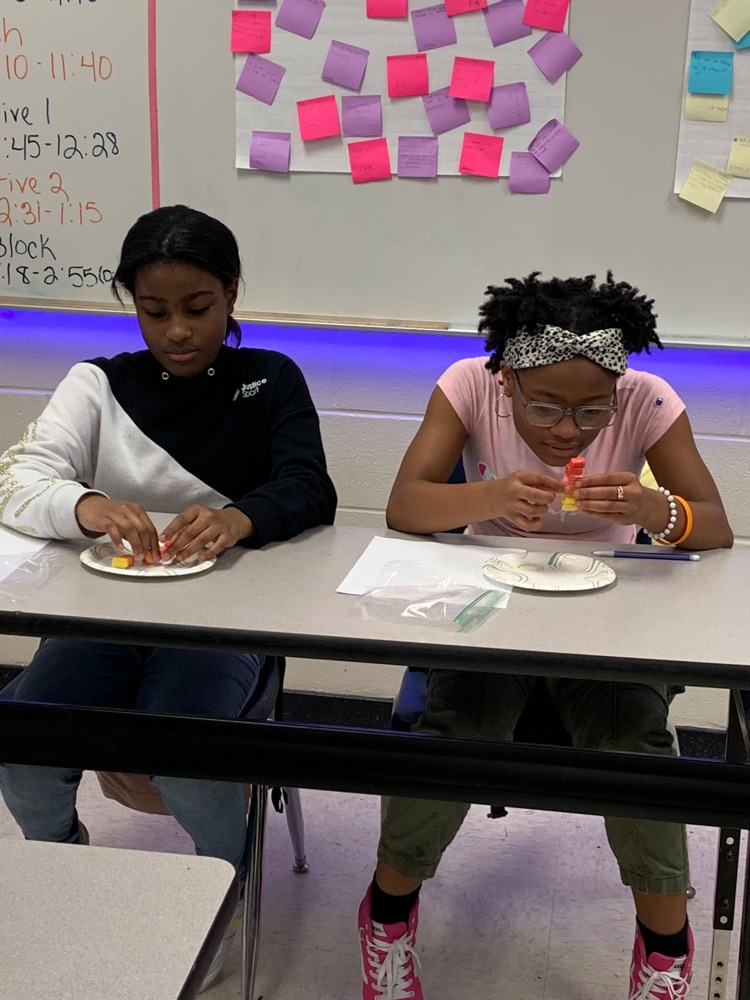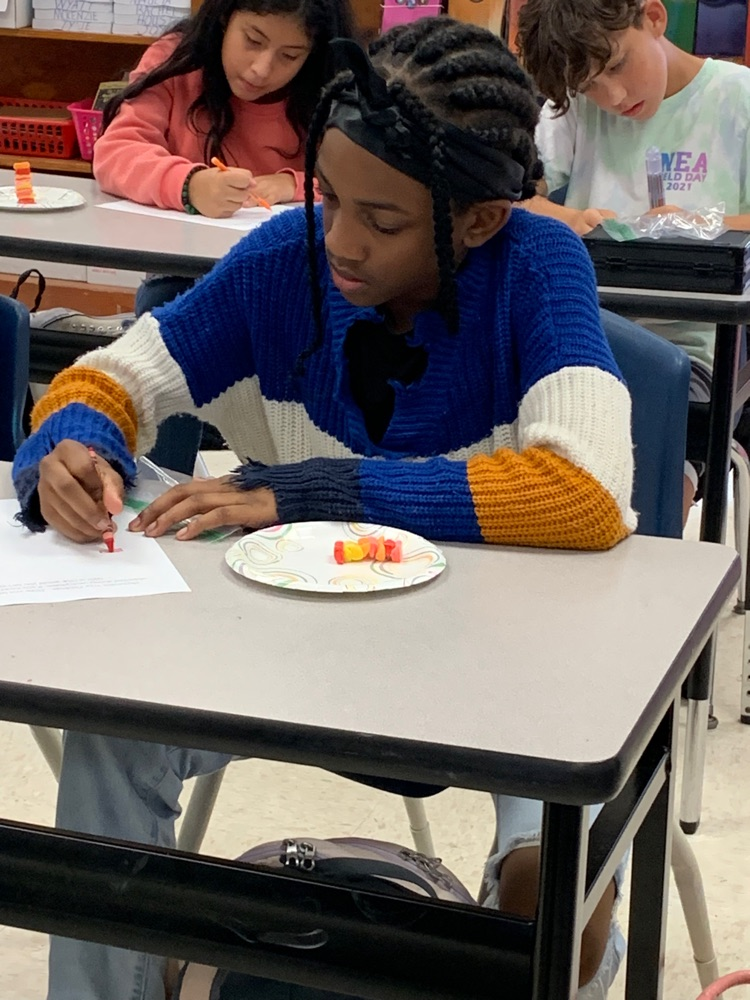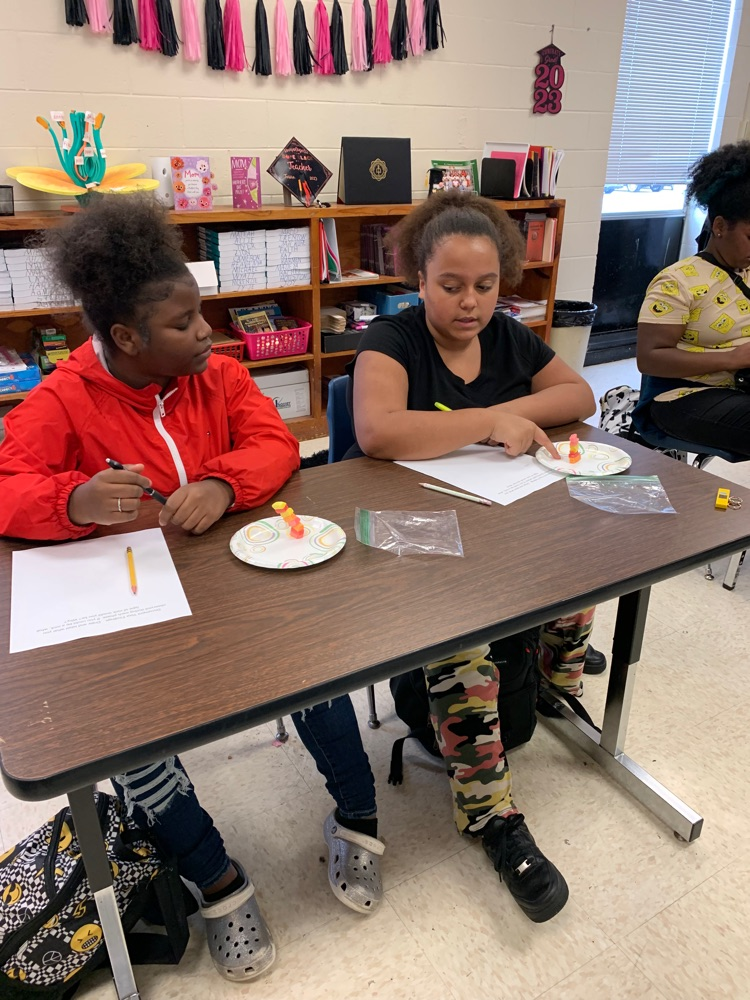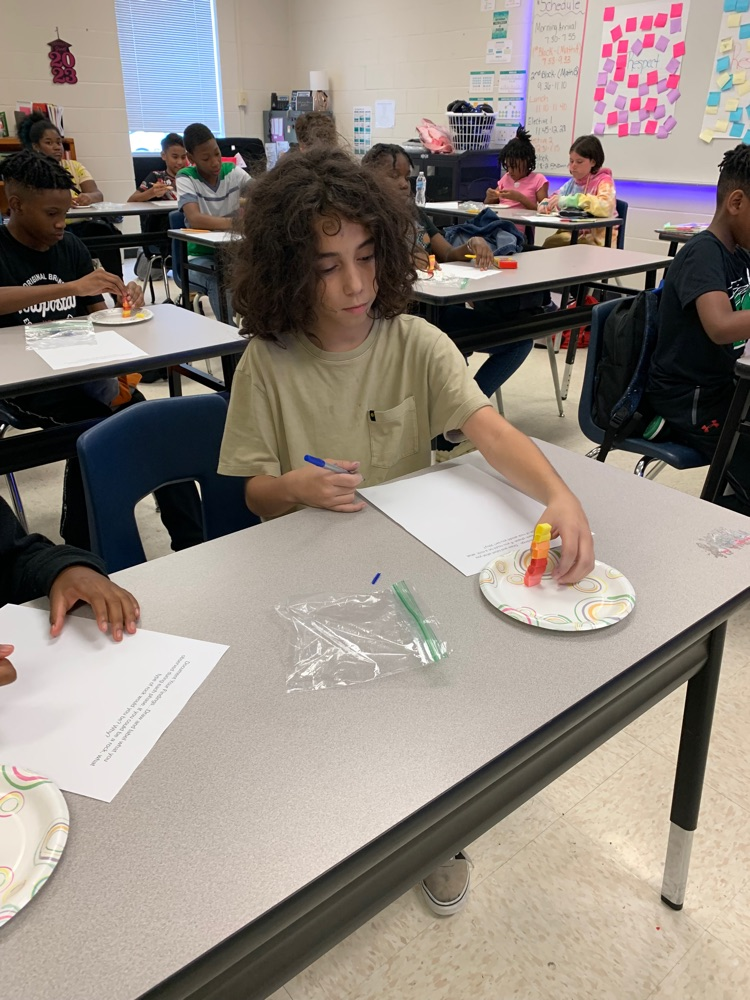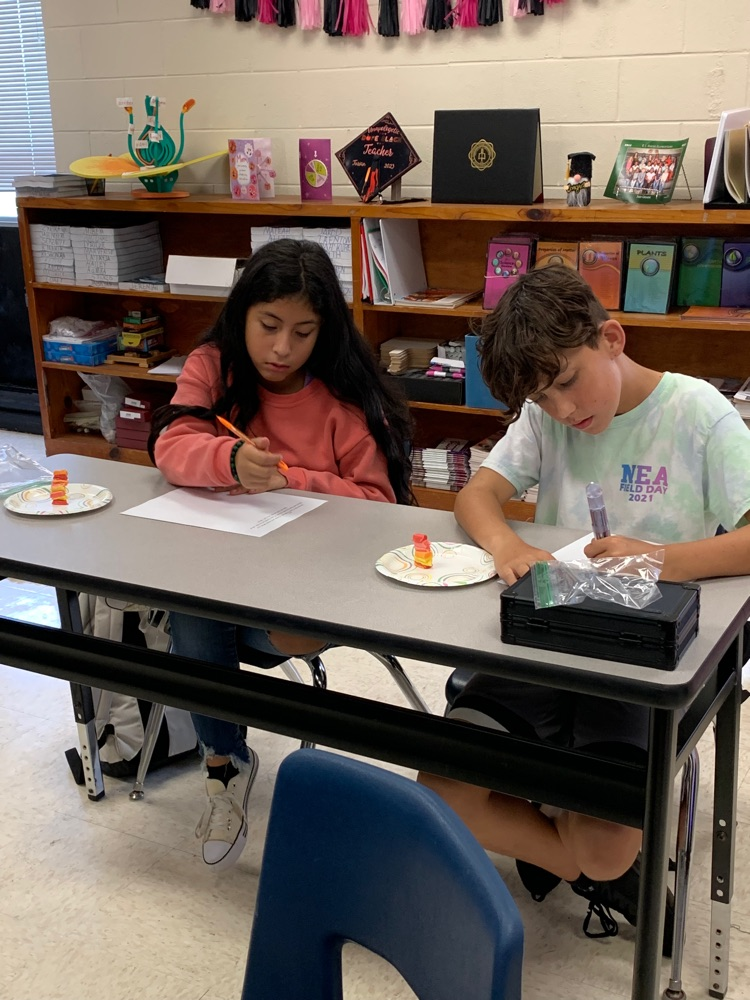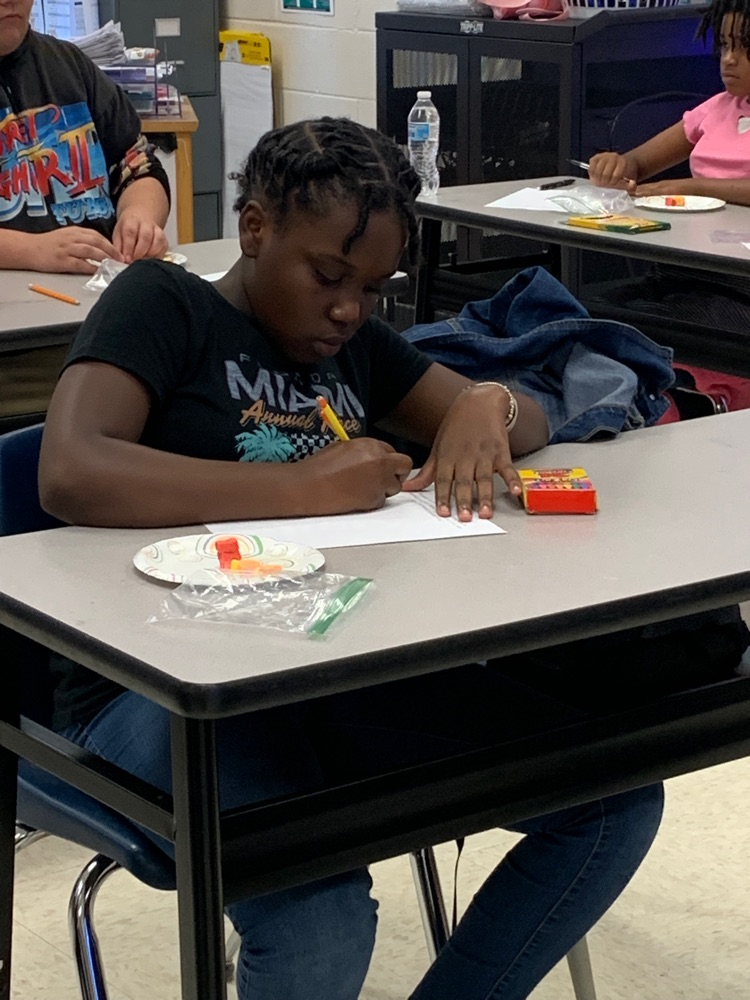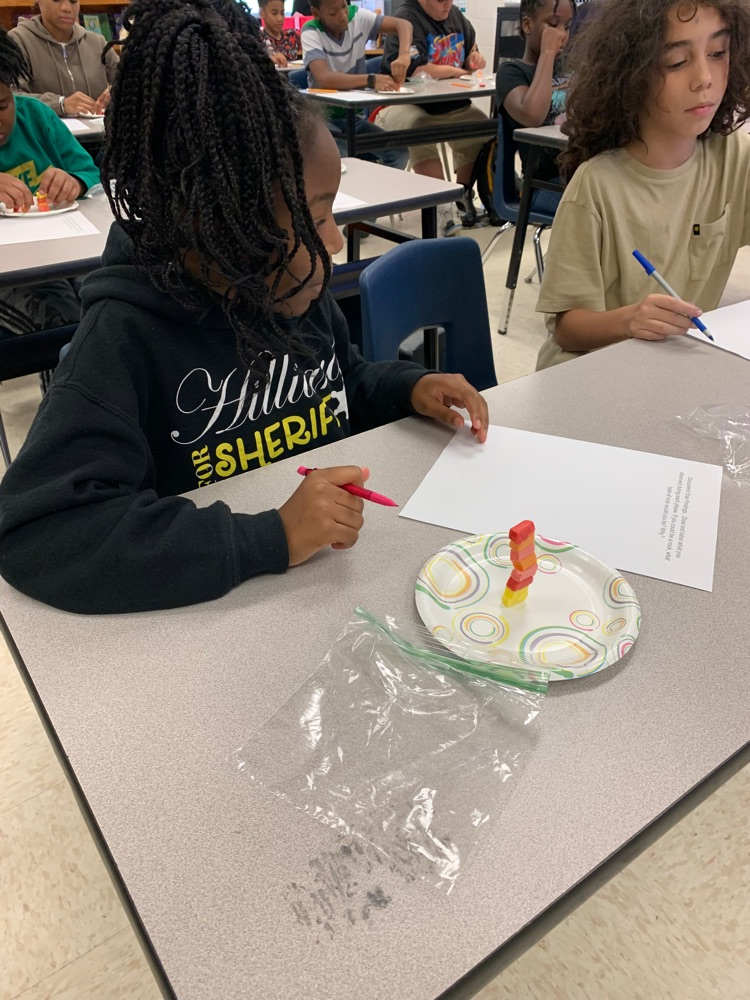 Competition Cheer Meeting October 4th!

RHS Senior Brooklyn Bailey shares from her internship; "Being a library assistant has given me a perspective on how much work truly goes into organizing a media center." (B. Bailey - Media Science & Technology)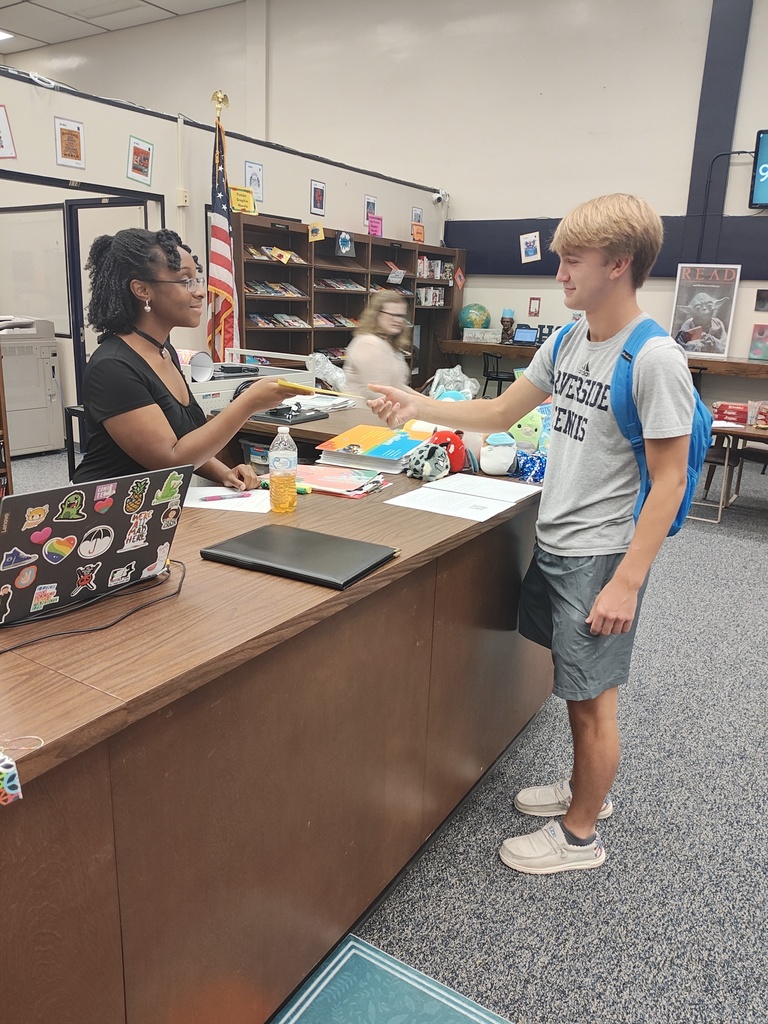 As an MCS Intern in HS Counseling, Janielle James shares, "Another task that I do as an MCS Intern is show new students around RHS. This involves showing them where their classes are, who their teacher is, and where they will be coming in, and going out in the morning and at the end of the day. It is good to see new people coming to RHS and even better being able to show them around as one of the upperclassmen". Thank you Janielle for being an ambassador for RHS and assisting the school administration.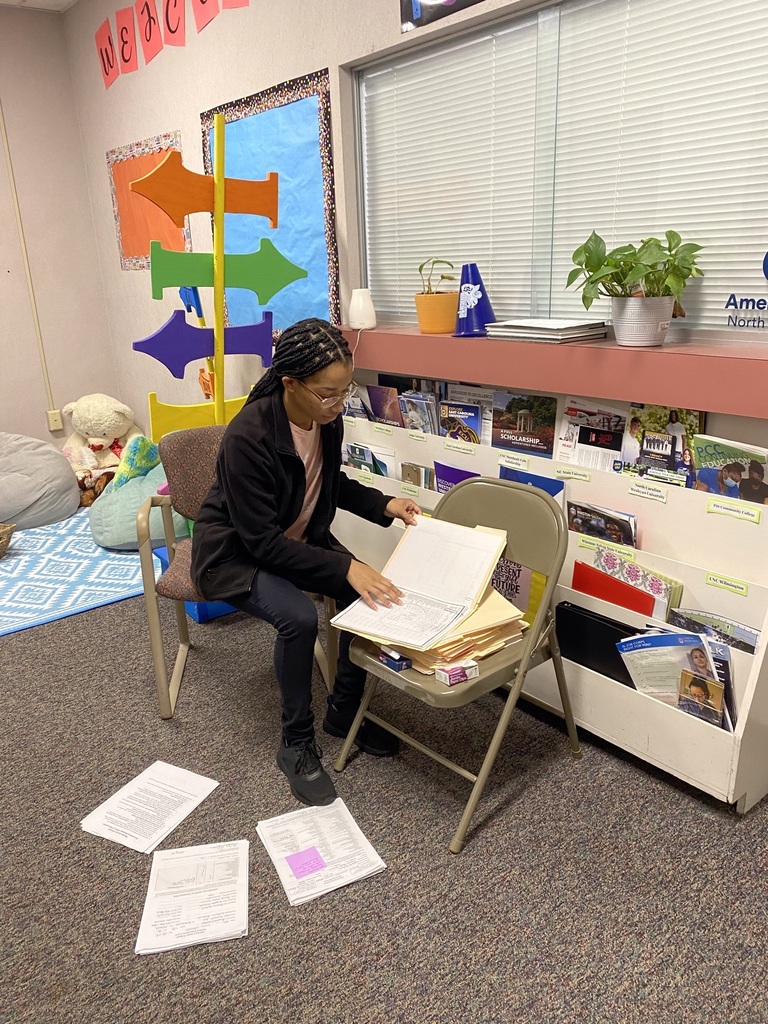 Thank you to all of our partners for the MCS Internship Program! These J.O.B.S. (Journeys of Beginning Success) are placing MCS students on a pathway of academic and career success!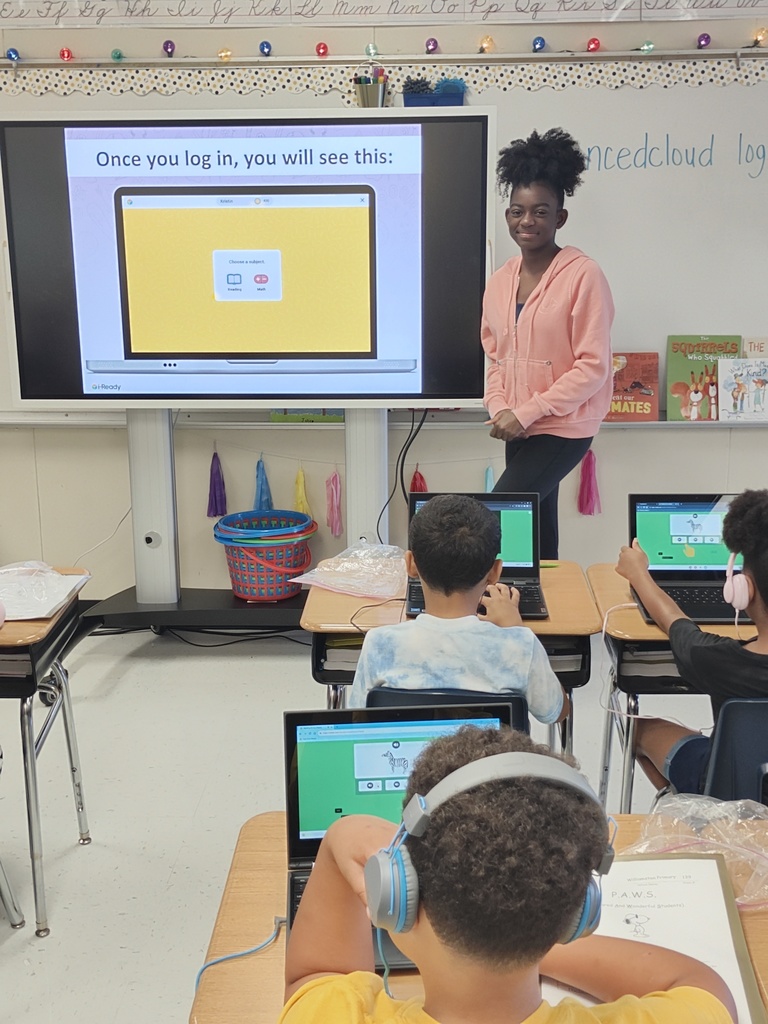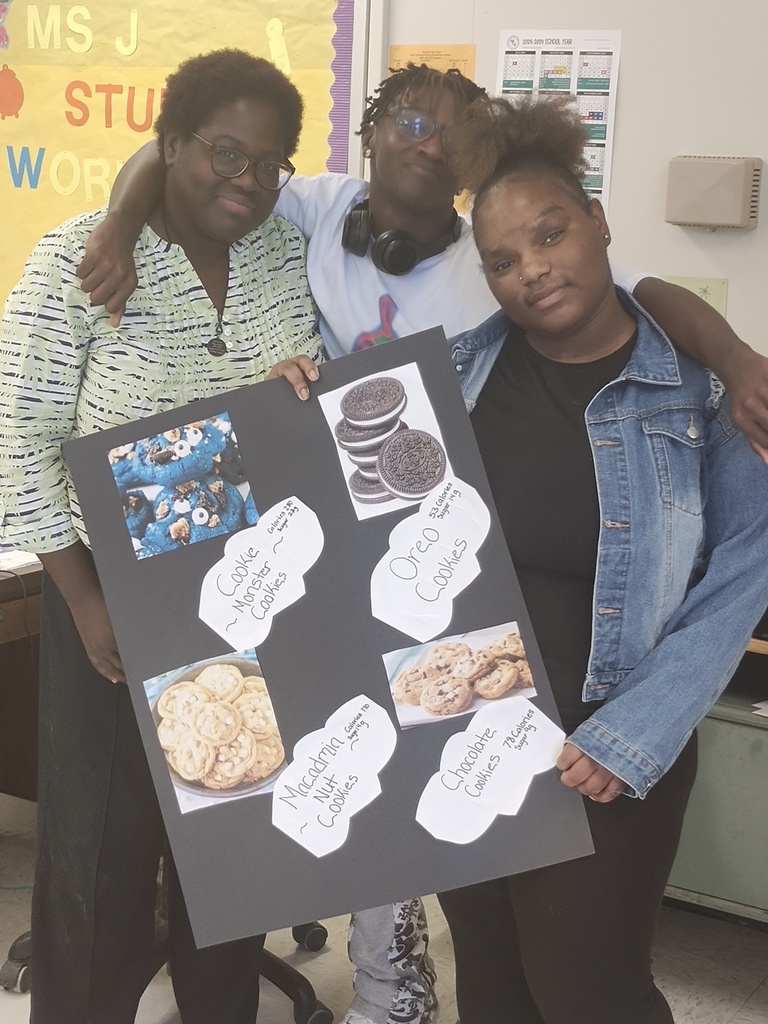 6th Grade students learned that the Continents were all connected at some point in history based on the fossils that have been discovered around the world.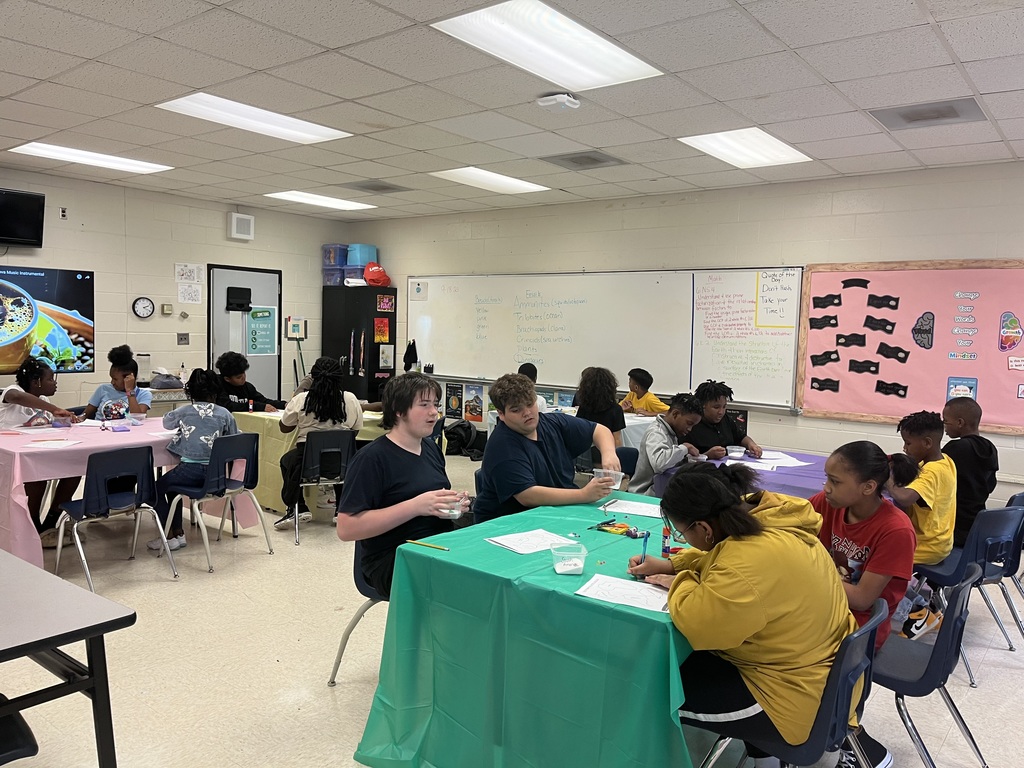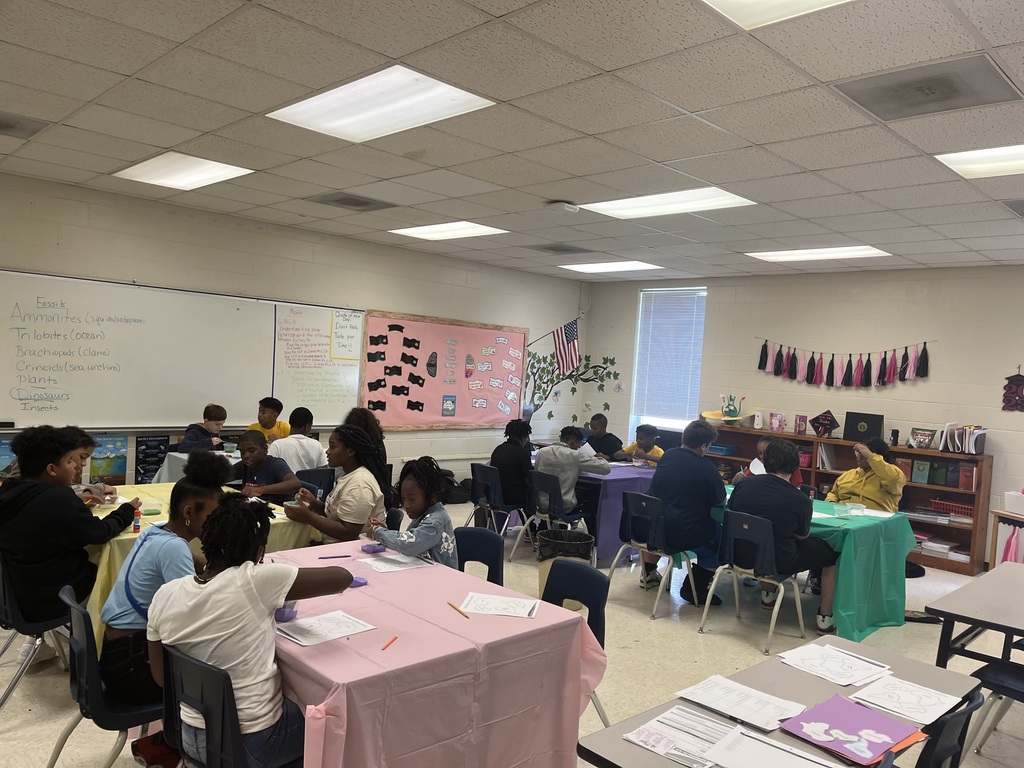 Ms. Spruill's 6th Grade class took advantage of the nice weather today and had math class outside.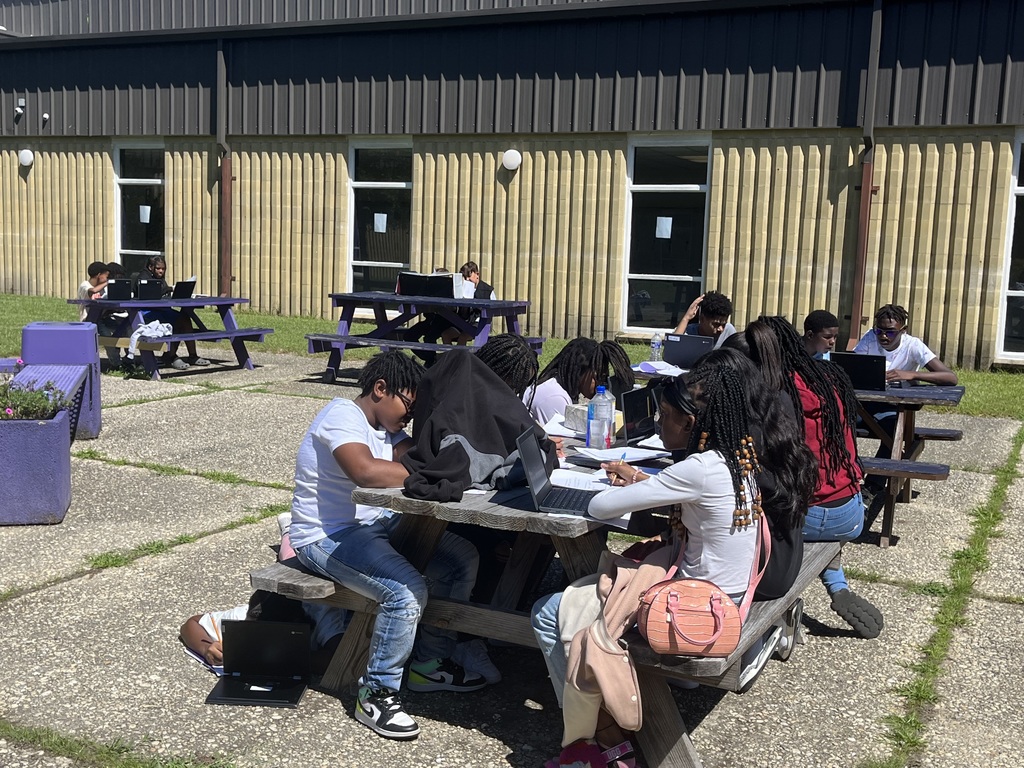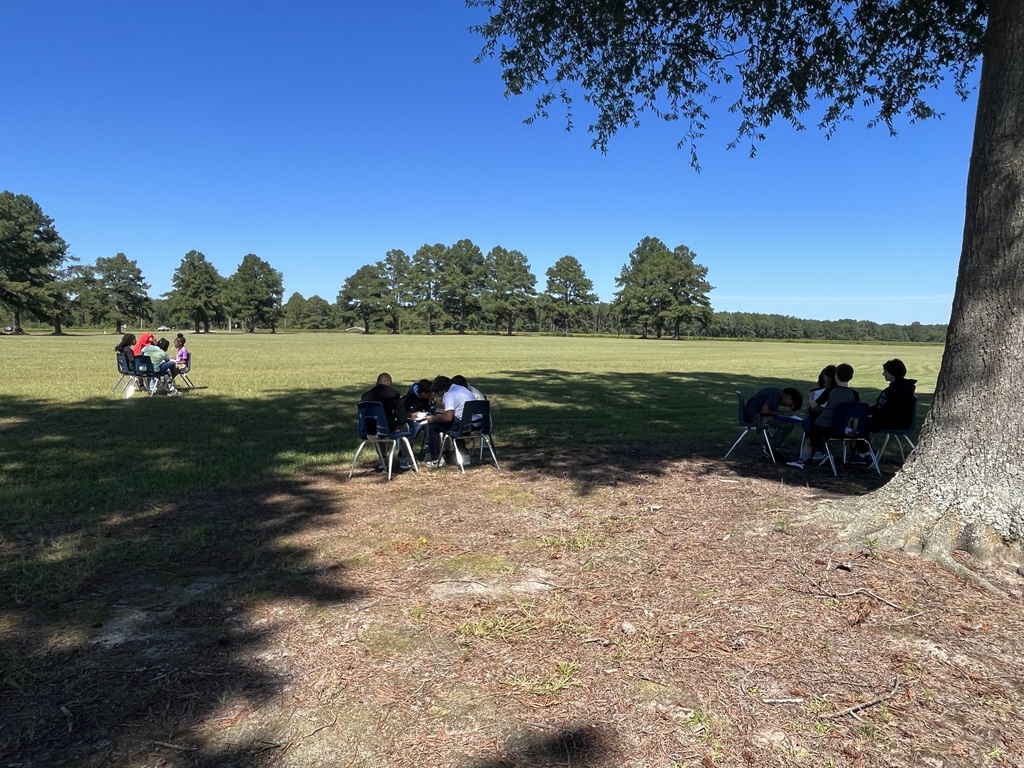 Students in Ms. Gurganus's class are practicing inferencing skills using Flocabulary in order to prepare to become detectives next week to solve a mystery.
Ms. Spruill's 6th graders had a character education lesson showing how everyone is "Fabulously Different".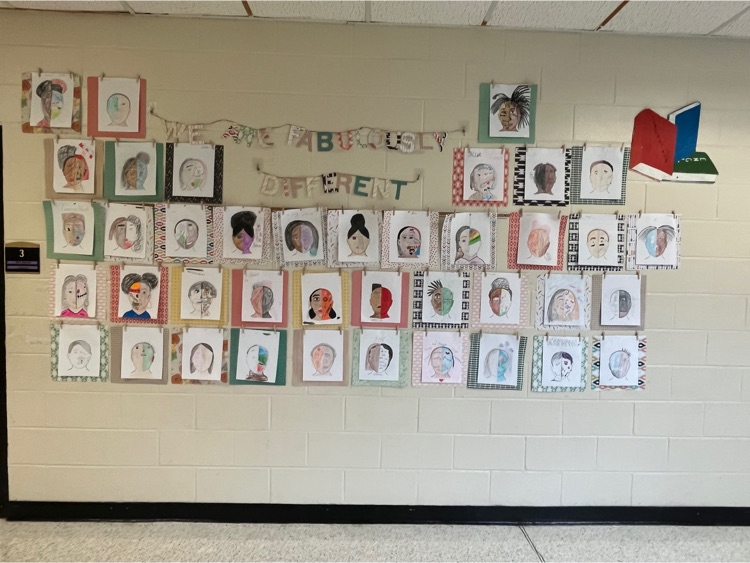 Attention all Band Members! Please see the flyer about MCS Band meeting on Monday the 11th at 6:00. The meeting will be held at Riverside High School.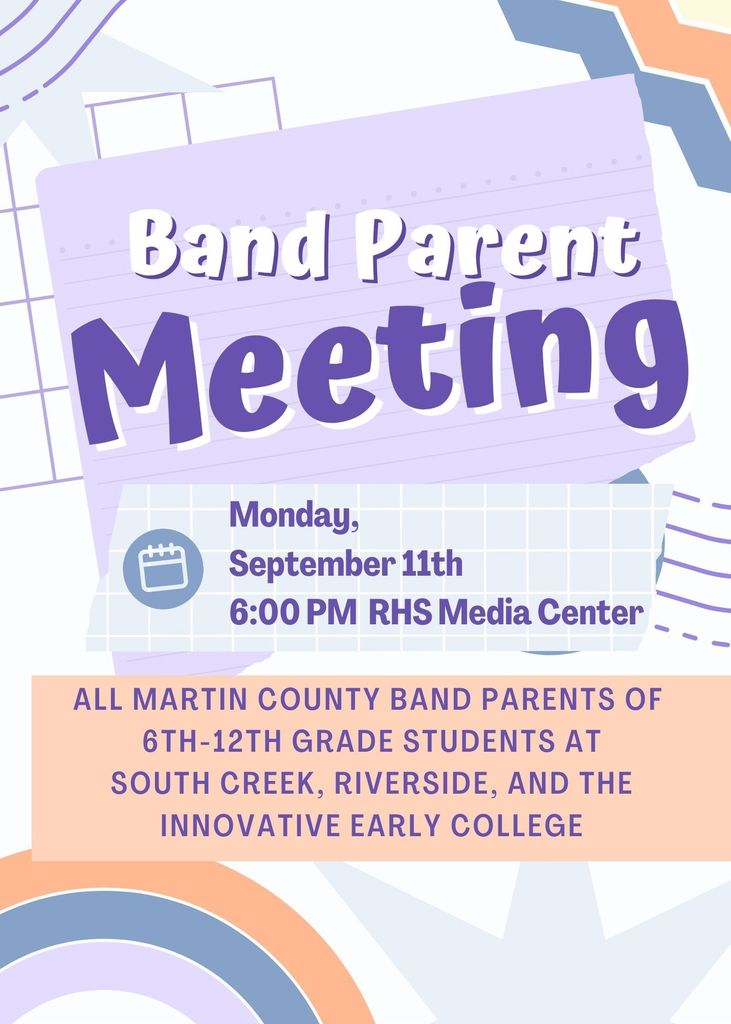 Join the MCS Athletics Team!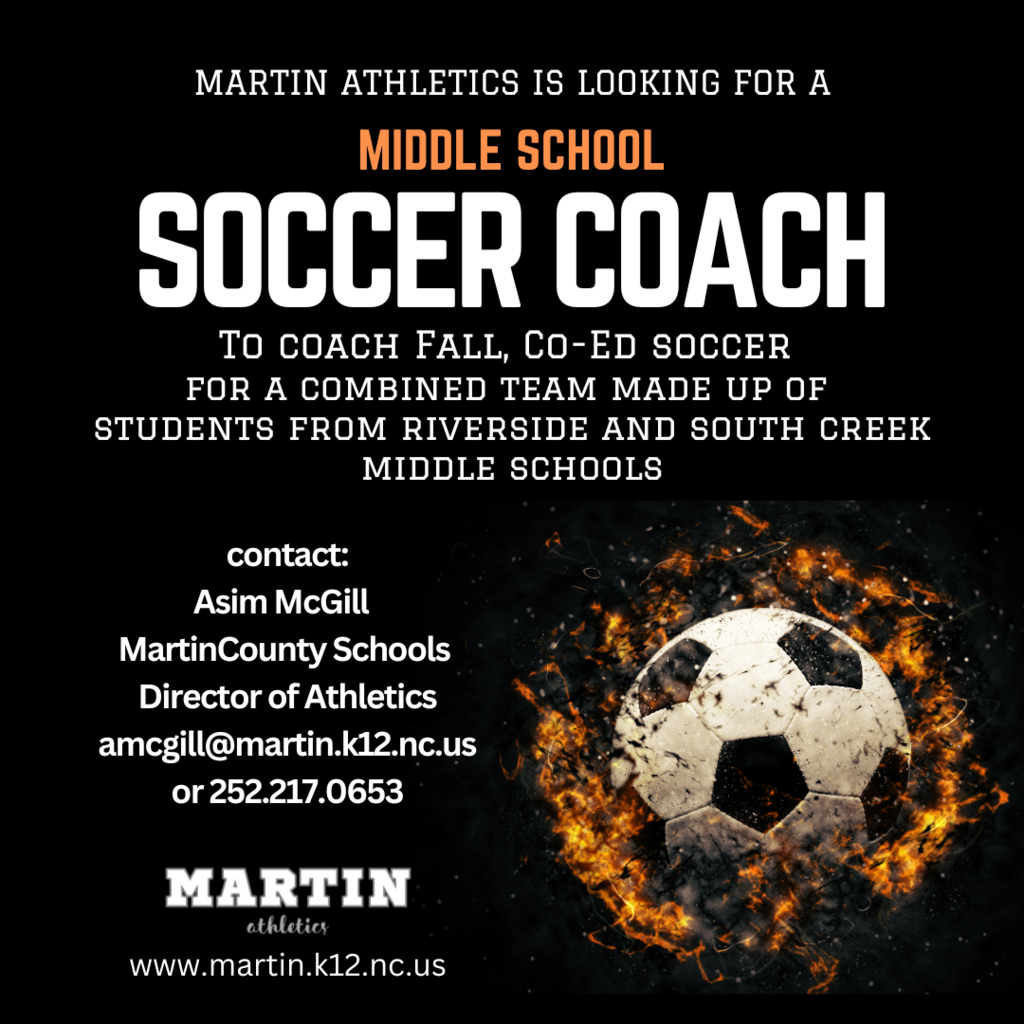 If you missed the Launch Meeting for the Martin Innovative Early College, follow this link: bit.ly/miecprez to view the information presented by Dr. Michelle White, Superintendent of Martin County Schools.

Martin County Schools Marching Band is open to rising 8th through 12th graders who attend Riverside Middle and High Schools or South Creek Middle and High School. Follow this link
https://www.martin.k12.nc.us/page/martin-county-schools-marching-band
to let organizers know you are interested. More information regarding rehearsals and transportation will be available soon!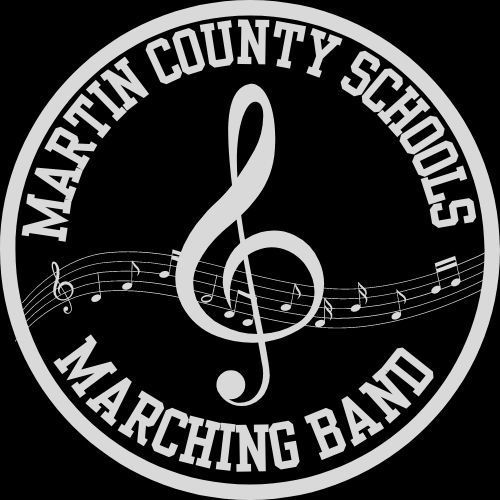 6/13 : Please note the location change for soccer workouts!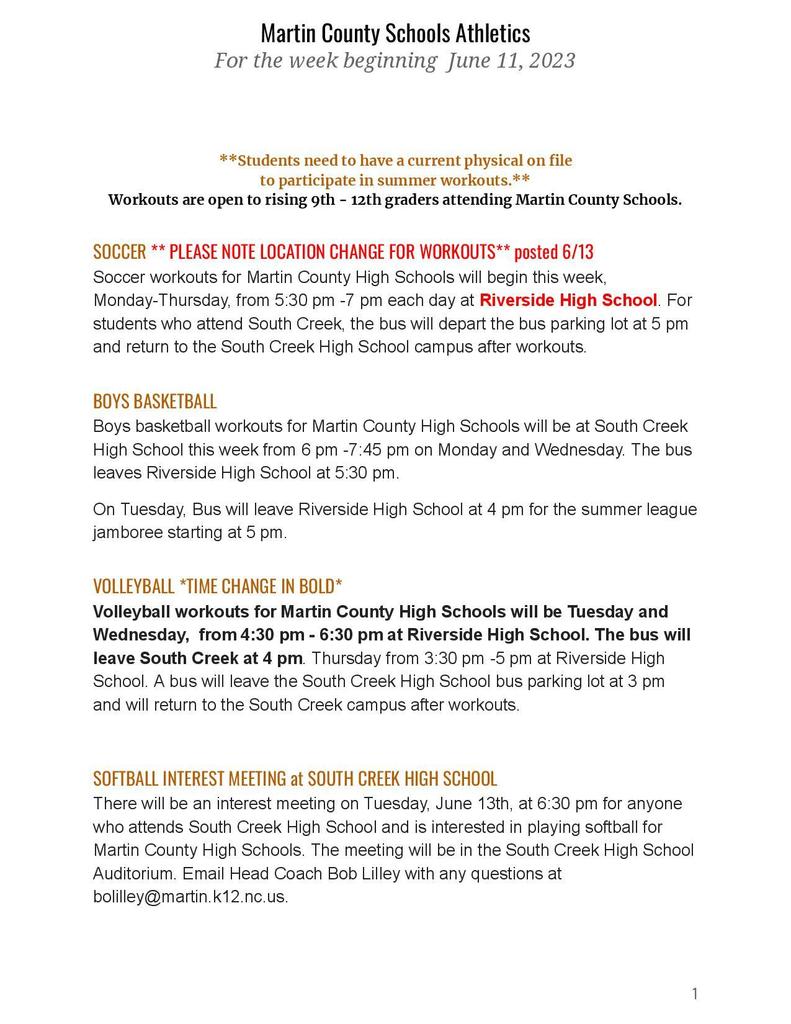 We hope you will join us for this very special evening!