Registration for the next driver education classes taking place in Martin County Schools from November 29th-December 10th will take place November 17th and November 18th South Creek High School from 3:30-4:15. South Creek registration will take place in the cafeteria. Students must be born on or before May 2007 to register for this class. The cost to register for the class is 65 dollars. Students will take the course at the school they registered at. Email
amcgill@martin.k12.nc.us
with any questions.

The Robersonville Library is offering games for children ages 7 and up each Thursday from 3:30 p.m. to 4:30 p.m. Volunteers say they are starting out with checkers and adding other games as they go. Carter Leggett, a student at South Creek Elementary School is pictured with Debbie Gray, a retired Martin County Schools teacher and the Children's Programming Coordinator at the Robersonville Public Library.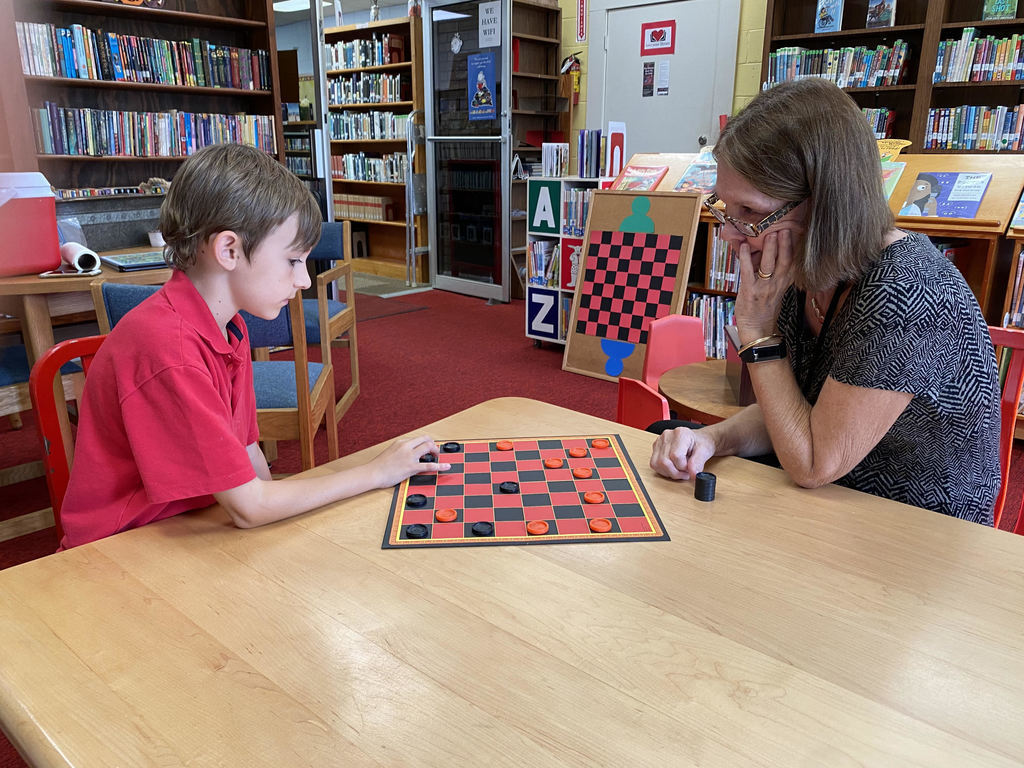 Next week!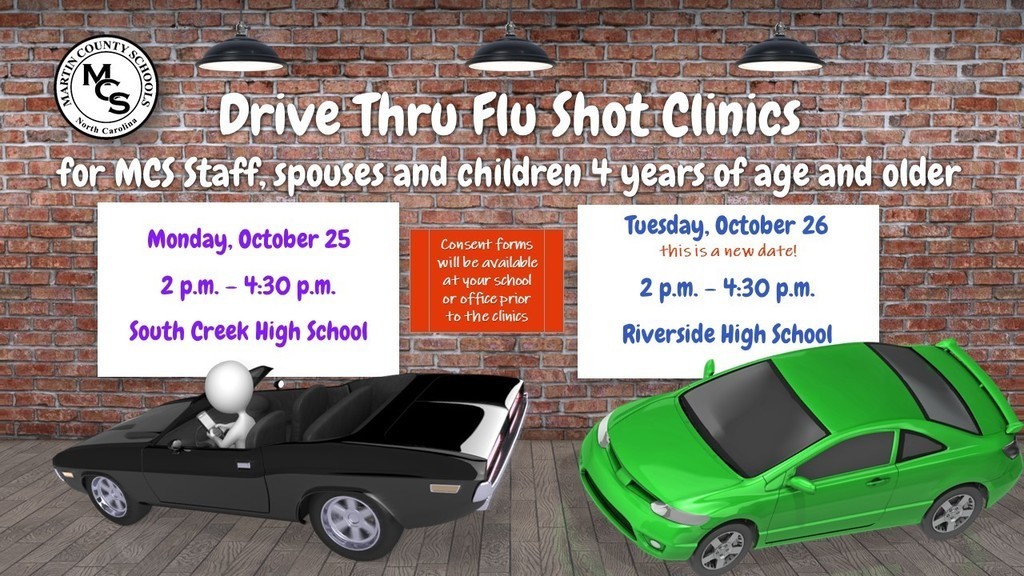 Congratulations to South Creek High Schools students who achieved Principals List and Honor Roll for the first six weeks. We had 55 students enjoy the academic breakfast this morning.

.From the National Weather Service AREAS OF DENSE FOG ACROSS EASTERN NORTH CAROLINA THIS MORNING...Areas of fog as developed across Eastern North Carolina this morning reducing visibilities to one half mile or less at times. Motorists should remain alert for a rapidly changing visibilities over short distances. When encountering the dense fog, slow down, use low beam headlights, and leave plenty of braking distance between you and the vehicle ahead. Visibilities are expected to improve between 8 and 9 AM as the fog begins to lift and dissipate.

MCS Team Mark your calendars!

Our final stop on the Community Listening tour will be tomorrow night (Thursday, Oct. 14) at Riverside Middle School. We thank everyone who has come out to be a part of our initial strategic planning efforts and hope others will come out tomorrow night. See you at Riverside Middle School. The meeting begins at 6:30 p.m.

8:15 am Phone and Internet service has been restored to MCS campuses and offices. Thank you for your patience.

7:30 am Monday Martin County Schools is currently experiencing phone and Internet outages throughout the district. Our Technology Team has been working on the issue since early this morning. We will update you when the issue has been resolved. Thank you for your patience.
Don't forget!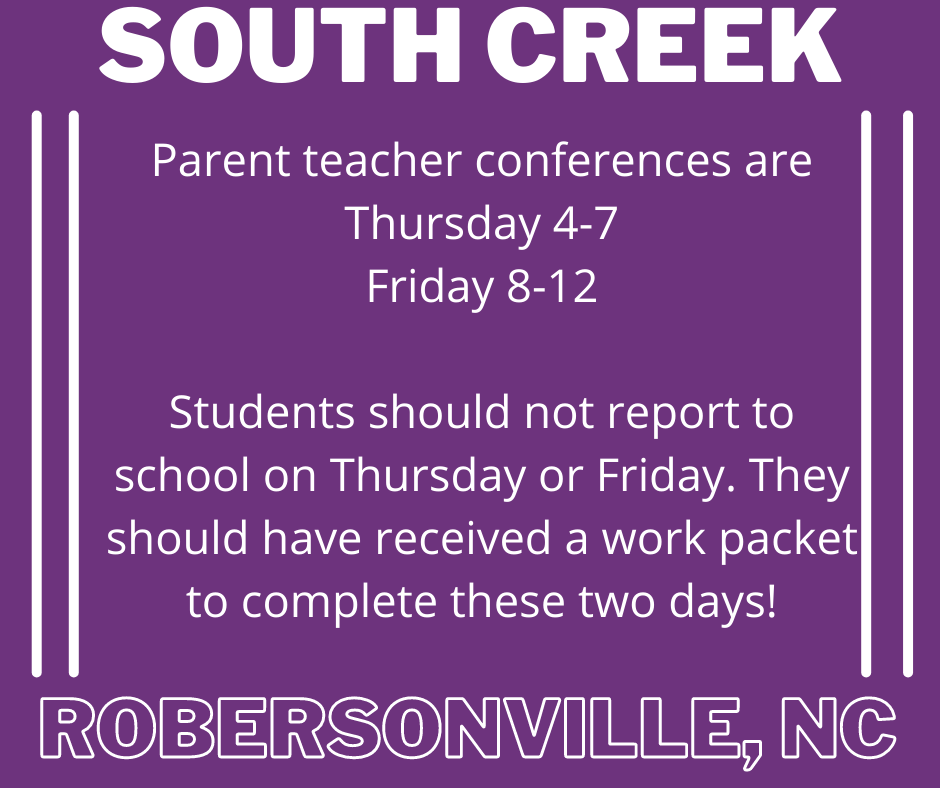 Thursday, Oct. 7th-Virtual School day (Students should complete work packet that will be sent home on Wednesday.) Thursday, Oct. 7th-Parent/Teacher conferences will be held from 4-7. Friday, Oct. 8th-Parent/Teacher conferences will be held from 8-11:30. Students will not report to school on Thursday or Friday of this week.
We'd like to show our appreciation to our four custodians who serve our students and staff of both the middle school and high school side. Thank you to Mr. Neil Clemmons, Mr. Joseph Lawrence, Ms. Brittany White, and Mr. Ben Wilson. We appreciate all you do!

Our next Community Listening Meeting will be held on Tuesday, September 7 at Riverside High School. The meeting begins at 6:30 p.m. and will be held in the Media Center. Everyone is welcome from all parts of the county.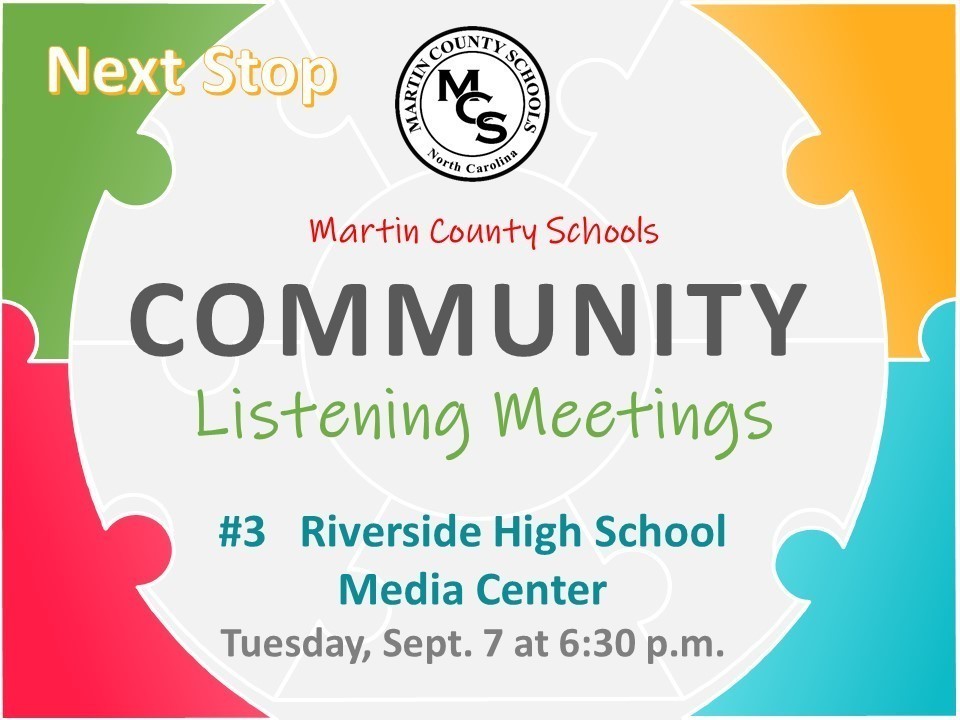 Registration for driver education class at South Creek Middle/High School will be on September 1st and 2nd from 3:30-4:30 on both days. South Creek registration will take place in the cafeteria. The cost will be 65 dollars and students need to be born on or before March 2007 for this class. The class will be held September 13-24th.
Attention all 7th Grade Parents: North Carolina law requires Tdap and Meningococcal vaccines for entry into 7th grade. You must provide proof of an updated immunization record for your child before the end of the first 30 days of school.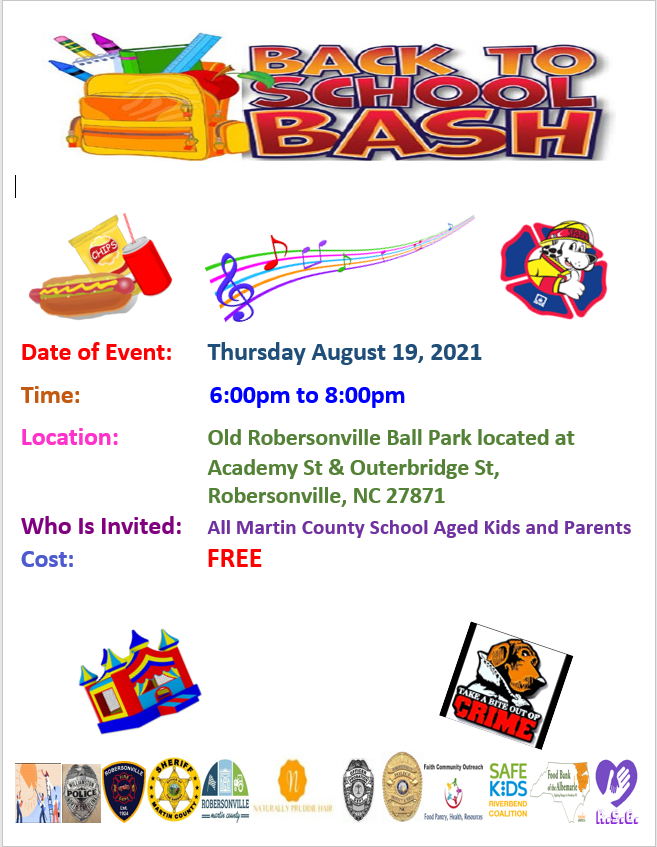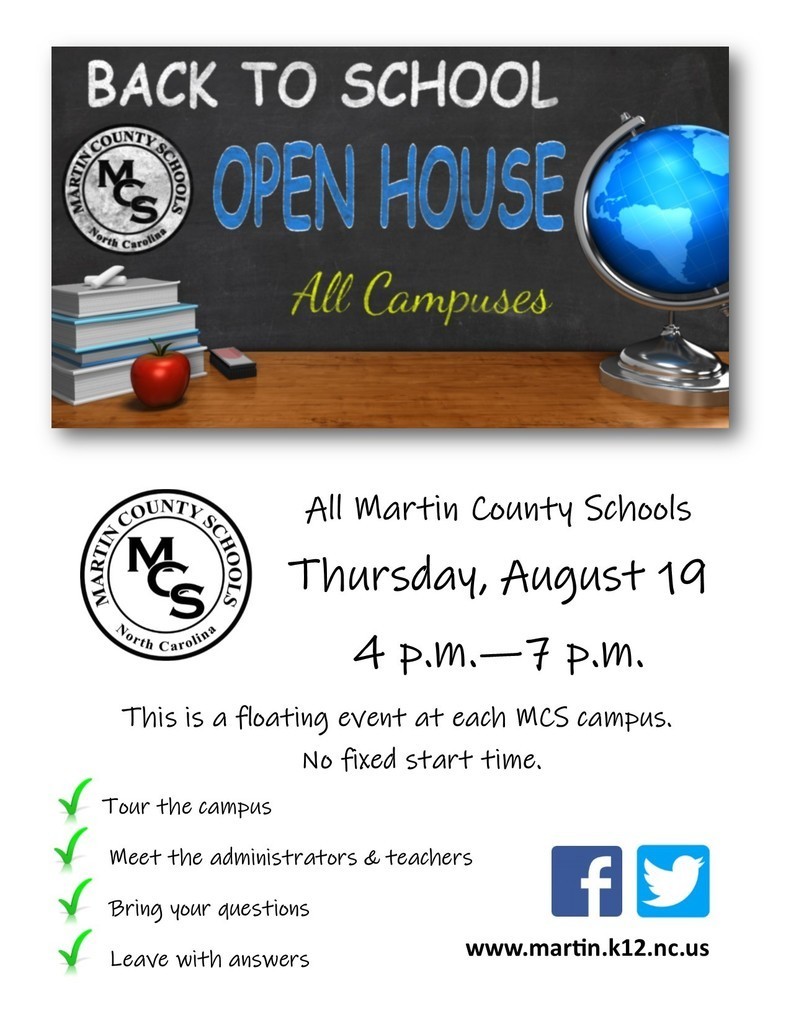 COVID vaccinations - both second shots from the recent clinic and first shots - are available today at South Creek HS from 3pm - 7pm. Same availability tomorrow (8/17) at Riverside HS, also from 3pm - 7 pm.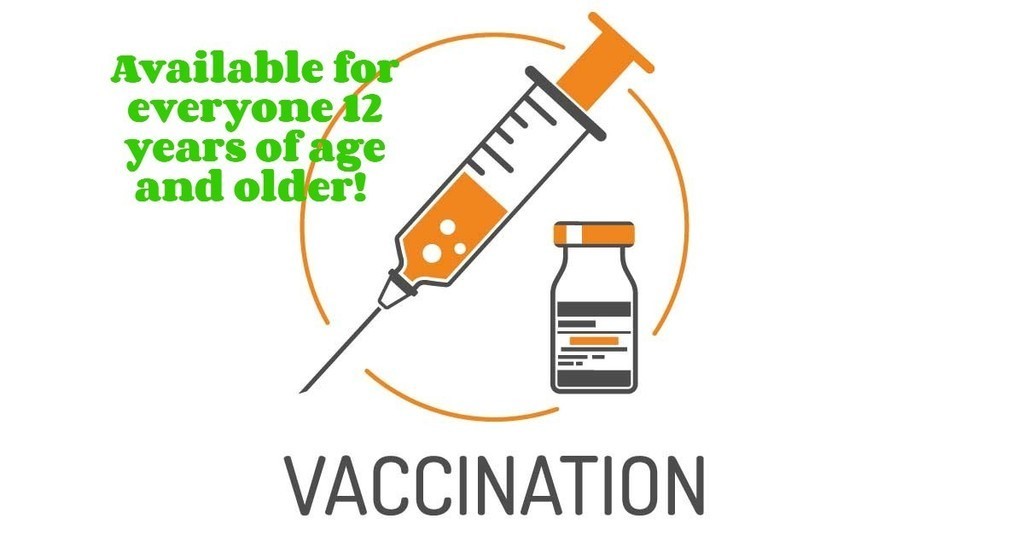 Middle school football tryouts will begin Tuesday, August 17th at 5:30. You must have an up to date physical on file with Coach Hughes to participate in tryouts.

Please note the upcoming meeting for parents interested in hearing more about the MCS AIG Program. There are two opportunities to attend and parents are welcome at either meeting.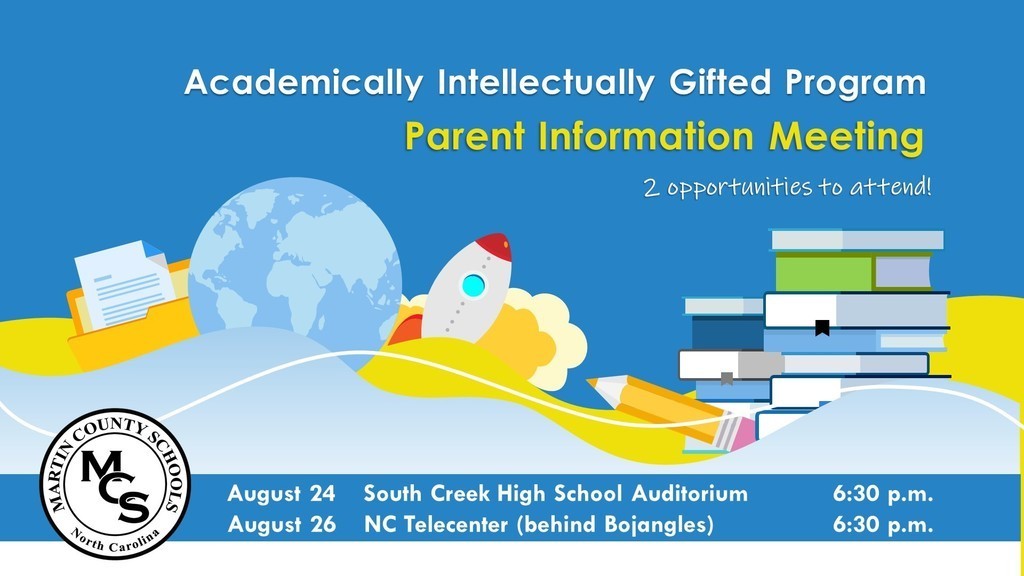 Due to ongoing construction on the South Creek High School campus, please use the school bus parking lot entrance to attend Thursday night's Community Listening Meeting which begins at 6:30 p.m. Thank You.