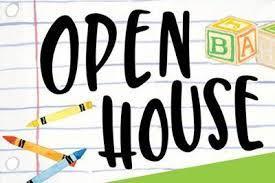 Jamesville Elementary School - Open House - August 22nd
Jim Guard
Wednesday, August 21, 2019
Phone Message - 08-22-2019 - 7:30 pm:
Good evening, This an important announcement from Jamesville Elementary School:
Jamesville Elementary School will be hosting their open house on Thursday August 22nd. The time will be from 4:00 pm to 7:00 pm. Teachers and staff will be in training sessions and workshops during the day and they will not be available until doors open at 4:00 pm. We will have a parent meeting at 5:00 pm in the cafeteria. Administration will be available throughout the evening to answer individual questions.
Class lists, the parent handbook, teacher supply lists, safety information and a variety of student and parent information for the 2019-2020 school year will be available.
We look forward to having you on campus. Once again, Thank you for supporting JES. Home of the Happy Herringbones!