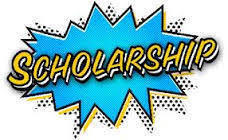 Important - Jerry Warren Norris II Scholarship Available Now!
Jim Guard
Tuesday, May 07, 2019
The Jerry Warren Norris II Memorial Scholarship
Jerry Warren Norris II (1969 - 1989) first lived in the Jamesville area of Martin County and later in several towns in North Carolina and Virginia. Education was important to him and he pursued his studies at West Virginia University. He would be proud for a student to be awarded a scholarship in his name. The value of his scholarship is $1000.00.
Please click here for a scholarship application or see Mr. Guard or Ms. Highsmith for an application - The deadline in May 15th