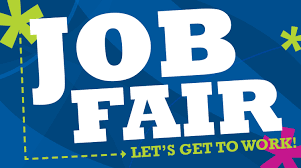 RHS Job Fair - May 8th - RHS Campus - Save the Date!
Jim Guard
Saturday, April 27, 2019
Class of 2019 - Attention -
RHS Seniors - Are you not interested in attending college at this time and want to go to work after graduation? RHS is excited to announce that we have a special opportunity for our Class of 2019. Riverside High School is hosting a Job Fair on May 8th during all three Knight Lunches. You children will have the opportunity to meet local business owners and look at career opportunities. Local businesses will be prepared to conduct interviews and offer full time employment opportunities to begin before or immediately after graduation. Please visit our website beginning Monday April 29th, some of the local businesses participating will be listed. Save the date - May 8th during all three Knight Lunches. The time frame is 12:00 - 1:30 pm.