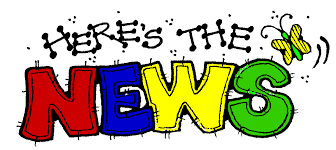 Weekly Announcements : December 14th - 18th
Shannon Cecil
Sunday, December 13, 2020
- All library books are due by December 18th. We will check books back out when we return on Jan. 5th.
- As a reminder, if you are checking your child out early, they must be checked out by 2:30. Also, please remember that all changes in transportation must be in writing and received by 2:00 each day.
- Please be sure that you are washing your masks regularly & that students bring one with them each day.
- K-2 parents are reminded to please work with students on sight words each day. All students are encouraged to read for 20 - 30 minutes each evening.
- Friday, Dec. 18th will be an early release day. Students will dismiss on Friday at 1:00. Students will not return to school until Tuesday, January 5th.
- This week we will have a countdown to the Christmas break with the following fun activities.
Monday - Students may wear holiday headbands or santa hats with their school uniform.
Tuesday - Students may wear any red or green shirt with their school uniform pants.
Wednesday - Students wear Christmas or holiday socks with their regular school uniform.
Thursday - Students may wear Christmas or holiday school appropriate pajamas. No bedroom shoes or slippers may be worn.
Friday - Students may wear any Christmas or holiday shirt with uniform pants.
- Lastly, parents are reminded that per the MCS dress code policy, sweatshirts worn in the classroom must be solid, with no print and cannot have a hood. Hooded sweatshirts or coats may not be worn inside the classroom.